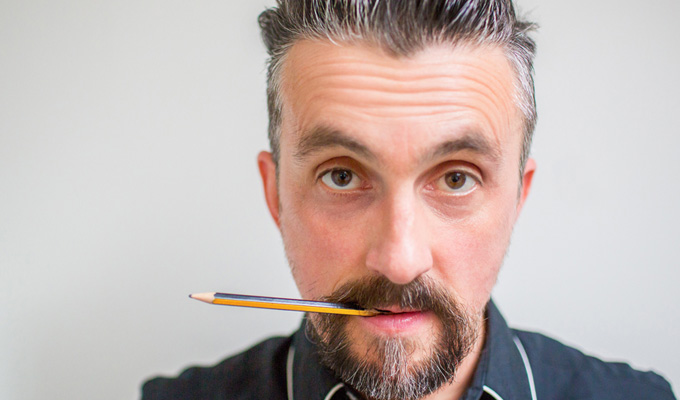 Markus Birdman
Be more Monkhouse
I feel there is a sea change in stand-up at the moment. Not only is there a whole raft of internet comedy emerging, but there are changes in the British circuit.
For example, The Comedy Store has for so long been seen as the absolute goal for a stand-up, not just in the UK, but internationally. And rightly so. But more recently I've heard it spoken of with a certain derision. As if to play there was hack.
I see the experienced comics dismissing younger comics and vice versa.
When I began, the circuit was the way you could make money being a performer, so you became a circuit act. You responded to your environment. Perhaps with the demise of the circuit, and the growth of the free fringe, the environments where a comic can make money has changed. The fringe used to cost you £5,000, now you can make that. I for one, do three months of festivals a year so my act has naturally developed from doing so.
When I was a new act I would stay to watch all the other acts. New acts so rarely stay now. Perhaps you could argue it's because I am not worth watching, but many seasoned campaigners say the same thing. Perhaps because new acts don't want to be circuit acts, because there isn't such financial benefits to being one? Perhaps because it has grown stale and complacent?
I confess I don't watch as much as I used to. Thinking I've seen it all. But have I, really? There's new blood with new ideas and new voices coming through, and I would do well to do some homework.
We can learn from each other. Oldies need to write some new jokes, newbies some actual jokes. We all know acts who are great circuit acts but couldn't do a festival. We know a festival act who couldn't do 20 minutes on a Friday. I enjoy watching both. But I really admire a comic who can actually do both. They can play to a stag do on Friday, then do a festival hour on Saturday.
It was said that the reason Bob Monkhouse survived, when alternative comedy pretty much swept his peers away, was because he was fascinated by it. Rather than dismissing it or being threatened by it, he was a fan. Or at least he was interested. He kept himself relevant by doing so and had a very long and successful career. We could all learn from that.
• Markus Birdman: Between The Devil & The Deep Blue Sea will be at the Laughing Horse @ Bar 50 at 15:30 from August 3.
Read More
Published: 1 Aug 2017
Alan Carr has won the latest BBC New Comedy Award…
29/06/2001