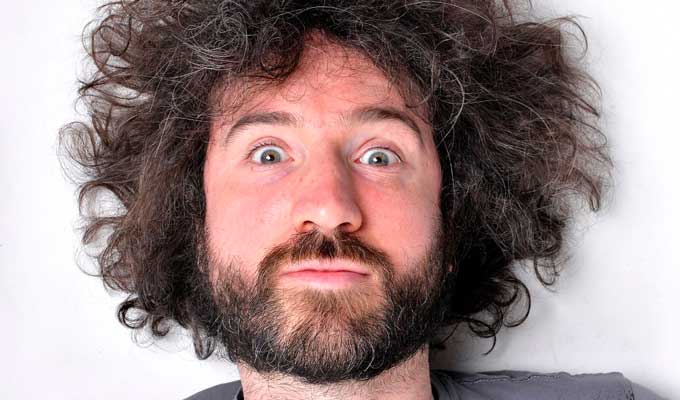 Micky P Kerr
Leeds comic who was a finalist in Britain's Got Talent 2018
Read More
'Britain's Got Talent made me depressed'
Micky P Kerr has spoken of the depression and loneliness he felt after appearing in the final of Britain's Got Talent last year.
The musical comedian admits that he was disappointed in his performance after last-minute copyright issues meant he couldn't do the parody songs he had intended.
But he says the shame of a bad gig experienced so publicly still preys on his mind a year on – exacerbated by social media trolls. He would obsess over the negative comments, calling it 'psychological self-harming'.
Kerr's comments come as broadcaster ITV finds itself under scrutiny over its duty of care to reality TV shows contestants following the deaths of Steve Dymond, who appeared on the now-axed Jeremy Kyle Show, and former Love Island contestants Sophie Gradon and Mike Thalassitis.
Writing for Chortle today, Kerr said of Britain's Got Talent: 'The show gave me a lot of publicity but it also left me feeling embarrassed. Everyone I knew had seen me do a really crap gig and then get told off by Amanda Holden.
'And today, society has a new added layer of complexity– social media. People took out their phones to tell me I was crap, some rather aggressively while others expressed their genuine disappointment and said I'd 'let them down'… It was a lonely place. Even the newspapers were slagging me off and I found it difficult to deal with all the negativity being thrown at me
'All I could do was try to focus on the fact that I'd made it to the final, try to take the positive, but it was hard. One week I'm teaching in a primary school and then suddenly I'm the biggest twat in the UK.'
He said that 'the abuse kept coming for months' on social media, constantly reminding him about something he wanted to forget.
'I found myself scrolling past any positive comments and focusing only on the negative ones, it was psychological self-harming.'
Kerr was speaking ahead of his return to the Edinburgh Fringe later this month, with his show Kerr In The Community taking place at Underbelly Bristo Square at 5:45pm daily.
Read More
Published: 2 Jul 2019