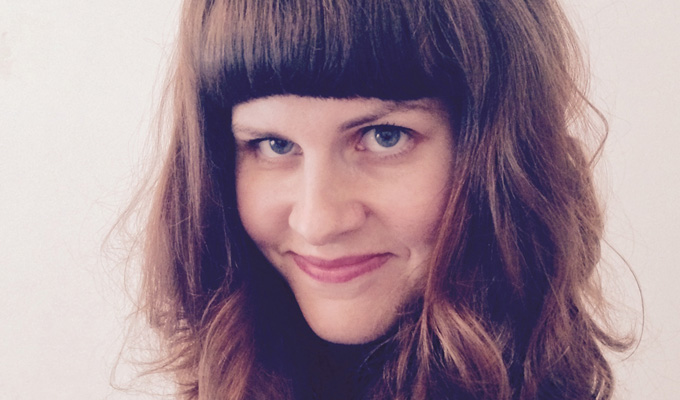 Micky Overman
I knew almost nothing about comedy... but it didn't stop me becoming a stand-up
My cousin showed me my first American stand-up special when I was 22. I realise now: that's late. Years later, when I moved from the Netherlands to the UK to try stand-up, I still knew very little about it. I hardly knew of any comedians, I didn't know what the Edinburgh Fringe Festival was, and I'd never seen – and have on four separate occasions been threatened this would end the friendship – an episode of the Simpsons. I've spent the last three years in a constant pattern of confusion followed by frantic Googling.
When I started comedy, and sometimes now, it made me feel like an absolute idiot. The only thing I knew was that the UK, according to my dad, was the best country for comedy. He used to say things like: 'It's in their blood' and 'Fawlty Towers is the best comedy that has or will ever be made.' It's why I moved here. I didn't put any thought into what it would mean for me, being a 'foreign' comic.
The language thing I wasn't too worried about. Besides changing little things to avoid confusion, like saying pants for underwear instead of trousers, I knew I'd be fine. Of course, it wasn't about however great I think my grasp of English is. It was how I'd be perceived that was the tough bit. When you fail to connect to an audience, a slight accent pretty much turns into unintelligible dribble to them.
A well-meaning MC at a gig in Hartlepool once told me: 'Don't be nervous, they're a very nice audience. They just don't like women or foreigners.' He was right. I honestly had no idea. I had no idea my perspective would be considered too different, my accent too confusing, and my attitude to sex too Dutch (it's mostly that, to be honest).
The thing I hear most about sex-based material is 'we don't talk about that here.' Sure. The UK is a prudish nation. Except it's not really, because people have more sex here than anywhere else I've lived or been. You're prudes, but you're slutty prudes.
However, even though it's made feel stupid on many occasions, I've grown to like the not knowing comedy heritage. I never worry about something having been 'done before', or the bit being 'too [insert famous comic's name here]' I don't feel any pressure to reinvent the wheel because I have no idea what it looks like now.
It also meant I still had a lot of cool things to watch later in life. I'll get recommended something and people say: 'You've never seen that?' They look at me the way I look at someone who has never seen a Meg Ryan movie. They're all gold.
I've been introduced to Alan Partridge, Brass Eye, Victoria Wood, Monty Python and the Flying Circ… joke! I knew them already they're like mad famous. I still haven't seen an episode of The Simpsons but that's because I am not about to give in to threats.
In the end it doesn't really matter, I don't think. I like it here, I like doing comedy in English (it's available to everyone), and I like the fact that for every prude in my audience I get a basic bitch that cheers. I think, most of the time, being funny is the first language, and it doesn't matter what package it's presented in.
• Micky Overman's debut stand up show Role Model will be at the Pleasance Courtyard at 22:30.
Read More
Published: 20 Jul 2018
Past Shows
Edinburgh Fringe 2017
Edinburgh Fringe 2018
Agent
We do not currently hold contact details for Micky Overman's agent. If you are a comic or agent wanting your details to appear on Chortle, click here.