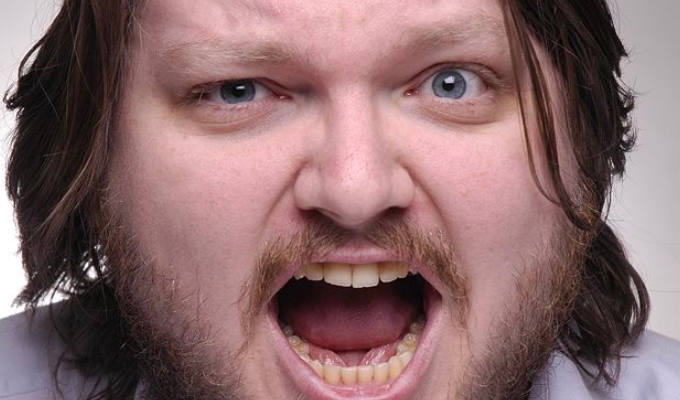 Mackenzie Taylor
Date of birth: 30-11-1977
Date of death: 18-11-2010

Mackenzie Taylor: No Straightjacket Required – Fringe 2009
Note: This review is from 2009
Mackenzie Taylor is the approachable face of mental illness. While Kim Noble puts his audience through the emotional mill in his disturbingly visceral hour on the topic, the affable Taylor chats through his first-hand experiences with warmth and good humour.
Not that his story is any the less worrying. Diagnosed with bipolar schizophrenic disorder at the age of 15, he's largely managed to live with the illness – until the end of a relationship plunged him into depression and he calmly decided to take his life. Loading up with pills and booze, he went to the Komedia club in Brighton. He collapsed in the back of a gig, where he slipped into a coma that nearly killed him.
As you might expect, this is not laugh-a-minute hilarious, but Taylor tackles the taboo with honesty and charm. Perhaps a bit too much honesty, as the cathartic monologue allows him to vent his spleen at some of the people who ignored his cries for help, but the conclusion is broadly upbeat, and he doesn't dwell too much on the misery.
Instead, there are a few amusing routines about his experiences: of the side-effect of asprin now in blister packs to help prevent overdoses, of the medical world's own Catch 22, where you can be sectioned only if you admit you're a danger to yourself and the public, but that admission proves you sane; and of the pointlessness of politically correct meddling such as banning the world 'brainstorming'.
These fall under the category of wry observations rather than rip-roaring comedy, but the delivery is engaging and Taylor is good company for an hour. Such a show does great work in removing the stigma attached to mental illness, not through overly worthy intentions, but by the frankness of a sympathetic performer.
Read More
Published: 31 Aug 2009
Mackenzie Taylor radiates niceness. Though he has the…
30/04/2008
Sketch trio The Wayward Council have made a bold, assured…
1/01/2003
Past Shows
Agent
We do not currently hold contact details for Mackenzie Taylor's agent. If you are a comic or agent wanting your details to appear here, for a one-off fee of £59, email steve@chortle.co.uk.