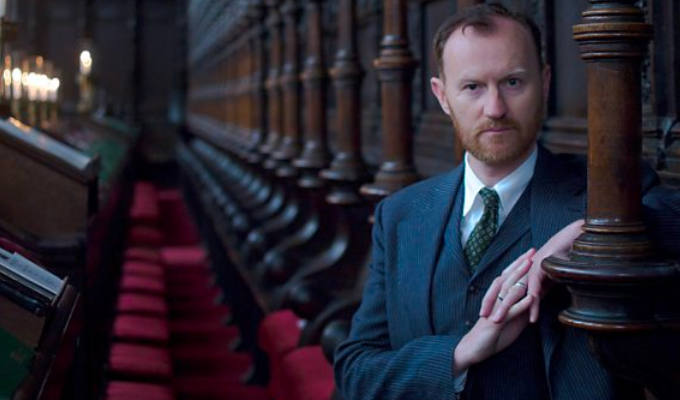 Mark Gatiss
Date of birth:
17-10-1966
Darlington-born
Mark Gatiss
is a quarter of The League Of Gentlemen alongside
Steve Pemberton
,
Reece Shearsmith
and
Jeremy Dyson
(who writes, but does not perform)
They net at Bretton Hall drama school in their late teens, and began performing a sketch show at London's Cockpit Theatre in 1995, soon afterwards landing a residency at the Canal Café pub theatre, which compelled them to create new material at a fast pace.
In 1997 they won the Perrier, and their subsequent radio series On the Town with The League of Gentlemen, set in the fictional town of Spent, won a Sony Award.
In 1999 the League moved to television – and Royston Vasey – with subsequent series in 2000 (including a typically sinister Christnmas special) and 2002; plus a feature-length film, The League of Gentlemen's Apocalypse, in 2005.
On stage, they toured large regional theatres in 2000, had a six-week run at the Theatre Royal Drury Lane in spring 2003, and toured a pantomime-themed show The League of Gentlemen Are Behind You in 2005.
Outside of the League, Gatiss has written for the revival of Randall and Hopkirk (Deceased), script edited Little Britain and appeared in Nighty Night, Footballer's Wives and the BBC One 2006 adaptation of Wind In The Willows, as Ratty, among many other roles. He's also appeared in the West End play art in 2003, alongside his League Of Gentlemen costars.
In 2006, he was awarded an honorary doctorate of letters by the University of Huddersfield
Read More