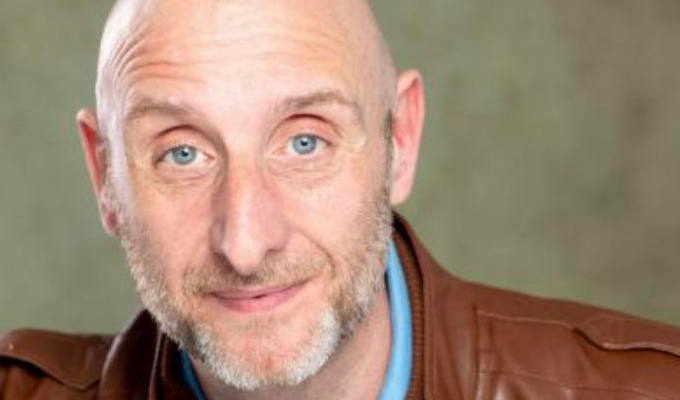 Mark Lyminister
The Eggman
Note: This review is from 2006
The Eggman is a one-man show about a charismatic American preacher and six sinners who he's looking to save.
The central character is extremely well drawn, a realistic portrayal of the often over-the-top nature of such evangelists, but with an added seedy undercurrent, which leads to some great lines and humorous, if predictable, innuendo around the concept of 'touching' people.
Mark Lyminister does an excellent job of differentiating between between the familiar archetypes with only the aid of replacement hairpieces But the show falls down with the writing: there often isn't enough witty material to sustain each of the characters for their seven or so minutes in the spotlight, with many - such as the woman with an amusing speech affliction and nervous tic, or the aggressive cockney who responds violently to a series of increasingly benign situations - being one-note, tired and predictable.
Other characters are more interesting, with several of them, such as the upper-class woman, or the hippy teenage girl providing lengthier set ups that pay off with great punchlines. The gay black-country character in particular ends with a marvelous pull-back and reveal that shows him in a much darker and more disturbing light than expected.
The show comes to a wonderful climax with Lyminister quickly switching roles as his preacher character 'saves' each of the others, before leading a clever and amusing pay-off, which I won't give away.
The Eggman certainly provides an enjoyable experience, but could benefit by cutting down on the earlier one-dimensional characters and focusing on the more interesting ones.
Dean Love
Read More
Published: 1 Jan 2006
Past Shows
Edinburgh Fringe 2006
Agent
We do not currently hold contact details for Mark Lyminister's agent. If you are a comic or agent wanting your details to appear on Chortle, click here.