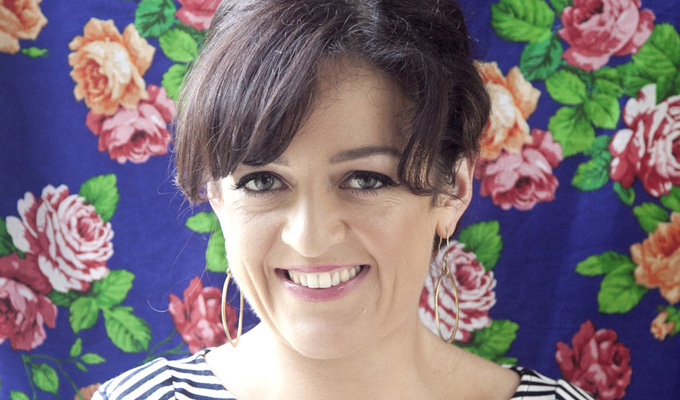 Maeve Higgins
Extra Ordinary
Stand-up Maeve Higgins, who moved to New York in 2014, returns to rural Ireland with a parochial take on Ghostbusters in this low-key, charmingly offbeat horror-comedy.
Making her feature lead debut, and in a part created for her by first-time film writer-directors Mike Ahern and Enda Loughman, the comic channels her self-deprecating, gossipy girl-next-door persona into Rose Dooley, a lonely driving instructor in denial of her true calling.
In flashbacks recalling the creaky, VHS cheesiness of Garth Marenghi's Darkplace, we learn how she once exorcised ghosts with her famous spiritualist father, Vincent (Risteard Cooper), until an accident with a haunted pothole led to his death and to her renouncing her talents. Microwaving depressing meals for one, she ignores the countless pleas for paranormal assistance now clogging up her voicemail.
Happily though, as she girlishly confides in her promiscuous, heavily pregnant sister (Terri Chandler), there's an instant, literal spark with her latest pupil, Martin Martin (Barry Ward), a widower and single father persecuted by his late wife, who still haunts him and his teenage daughter (Emma Coleman) as a poltergeist.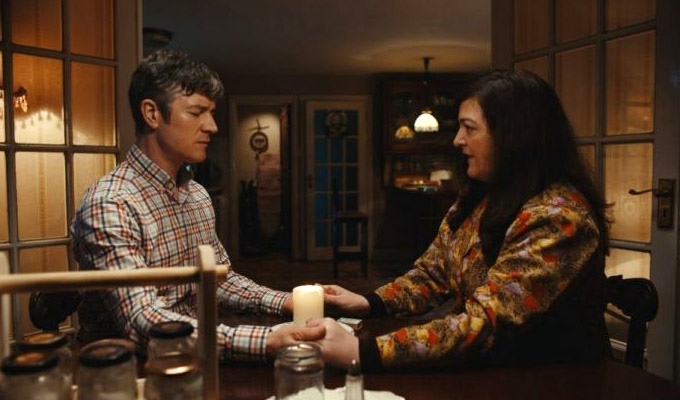 Meanwhile, across town in his castle, US tax exile singer Christian Winter (Will Forte), a one-hit wonder with shades of Chris de Burgh, is contriving his comeback album with the aid of Satanic forces. Egged on by his brashly impatient wife (Claudia O'Doherty), he seeks a virgin for a blood moon sacrifice.
Alerted to his nefarious scheme and despite their misgivings, Martin and Rose must combine their extraordinary talents to rid the town of spirits, culminating in a confrontation with Winter in his stately pile.
With the hauntings for the most part small-scale and trivial, Extra Ordinary casually and amusingly blends the supernatural with the mundane, reminiscent of the original What We Do In The Shadows film. The script isn't quite as sharp, leaning heavily on Higgins's understated and amiable performance. But the visual effects, especially at the climax, are bolder and more ambitious, affording this self-contained, low-budget feature an appealingly quirky mix of the polished and deliberately modest.
Higgins is perfectly cast, endearingly conveying Rose's blend of deep-seated insecurity and front as she struggles to contain her fears and attraction to Martin. One suspects that the comic's own contributions to the script are evident in the character's blurted, more spontaneous-seeming lines.
Across both the personal and professional, the classic will-they-won't-they relationship is neatly established, developed and then sent up. Yet Ward also gets plenty of comic moments to himself, neither wearing out the the film's grossest running visual gag nor the instants when he's possessed by his shrewish dead wife.
There's sturdy support from Chandler as Rose's straight-talking sister, Sailor. And latterly, Jamie Beamish as her bewildered current squeeze, a terrified, wild-eyed proxy for the audience as the only one reacting realistically to all the spooky high jinks. Stand-up Alison Spittle and Derry Girls' Siobhan McSweeney also have cameos.
On what appears an enjoyable mini-holiday, The Last Man On Earth's Forte cheerfully hams it up as the villain, bringing his usual blend of the pathetic and wheedling sense of entitlement, leaving O'Doherty as the sole disappointment. Her portrayal of the obnoxious and admittedly under-written Claudia instantly grates in its rudimentary, one-note caricature.
Horror fans might protest the lack of genuine chills and surprises against homages to the genre. But Ahern and Loughman have fun depicting the various levels of haunting, from possessed wheelie bins to the exploding entrails of a sacrifice. And there's an hilarious slow chase scene.
More so even than What We Do In The Shadows, there's abundant potential for a sitcom spin-off here, focused on the ongoing adventures of Rose and Martin's ghostbusting business. As with The Young Offenders, say, there's certainly room to fill out the supporting characters and back stories potential to make further small screen instalments.
• Extra Ordinary is out now in Ireland and released on Friday in Odeon cinemas throughout the UK, with more screenings to be added.
Read More
Published: 22 Oct 2019
If there was a recurring theme to this year's Cat…
6/06/2016
From the half-hearted Dizzee Rascal impression she…
29/08/2010
Well, this was disappointing – a hard lesson in what…
6/04/2010
You can see why David O'Doherty might appeal to children:…
1/01/2009
Maeve Higgins is here to demonstrate how to do Irish…
1/01/2007
Review The obvious thing to mention about this…
1/01/2006
Past Shows
Agent
We do not currently hold contact details for Maeve Higgins's agent. If you are a comic or agent wanting your details to appear on Chortle, click here.