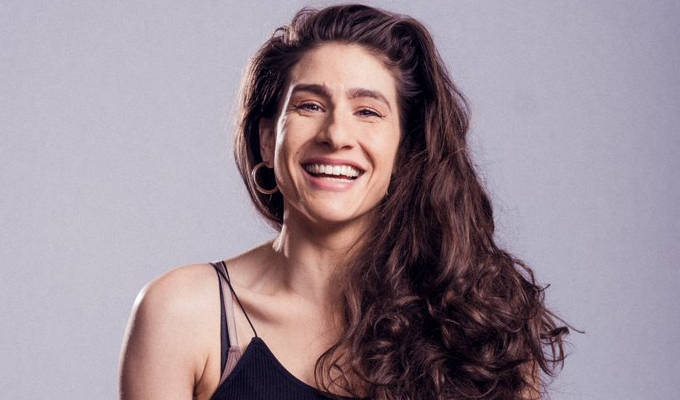 Louise Young
BBC Comedy Festival Live
Comedy industry gigs can be tough work for comedians given such audiences are notoriously unresponsive, even without the pressure of knowing those who might hold the keys to the next stage of your career are in the room.
But actually, the gigs staged at The Stand in Newcastle as part of the BBC's first comedy festival last week seemed remarkably normal. And almost every act – stand-ups championed by the Beeb or circuit up-and-comers – emerged with credit.
Local lad Carl Hutchinson compered the first night, with an animated delivery of universally identifiable material from the cheeky, likeable end of the blokeish spectrum. Drinking stories are a staple, including a particularly heavy session from which he does not emerge well, all told with an easy, engaging charm.
Sam Serrano is even more lively, with an excitable camp manner that manages to be superior and self-deprecating at the time. That proves an appealing mix in a set that whips though identity issues, such as Serrano's gender fluidity and how it's perceived, to Kabuki syndrome, the autism-like condition they have.
Next, current BBC New Comedy champ Anna Thomas demonstrated by she was worthy of the title with a distinctive and appealing scatty routine. With her talkative manner, cockeyed logic and defiant adherence to it, she has the appealing air of not quite being of this world. But whatever planet she's from, they know funny.
Then came Nicola Mantalios in the guise of Zoe, an en even more eccentric outsider with limited social skills but so zealously passionate about her absurd obsessions she can't stop herself from sharing them with the audience. She had the room spellbound – and in gales of laughter with her loving description of curtain ties. Zoe's a fully-formed character, simultaneously naive and intense, complete with nervous guttural chortle that must have impressed the BBC bods.
More straightforward - pedestrian even - is Sukh Ojla, with stories of dating in her 40s. 'I'm single by choice,' she says. 'Not mine.' It's an old line that speaks to the air of familiarity around the set, dotted with sex jokes and culminating in some bad teenage poetry. She has an engaging style, but the set-ups are longwinded, and not much of the routine sticks in the mind.
In contrast, Louise Young is popping with attitude. Proudly working-class, she draws on her eventful life for her pacy yarns. More of a storyteller than a gag merchant, a shorter slot only gives a glimpse of what she might be capable, but she imposes her personality and caustically witty view of the world on all she shares.
Opinionated and judgmental in all the right ways, Jessica Fostekew reacts to everyday outrages with a rasping incredulity. She's bitingly disparaging of anything that doesn't come up to scratch, and the audience laugh both at her frustrations and her reaction to them.
Raul Kohli compered the second night, displaying a powerhouse, hectoring delivery. It's something of a cover for what can be quite simplistic material, but effective in fulfilling the MCs role of ensuring all eyes are on stage.
Given her dark material, some of it about her mild cerebral palsy, Spring Day might not immediately appear to be the perfect performer to open a show, but her honesty and her warm and relaxed stage presence makes the audience lose any sense of unease they might have over the subject matter.
Sikisa is another formidable performer, taking apart dick pics, dating (again) and the Life In The UK test she's encountered in her job as an immigration lawyer. There's a touch of social politics in the Londoner's set but she's playful enough never to labour the point. And there's the sort of personal but widely shared observations that prompted one audience member to trill out loudly: 'So true!'
Lauren Pattison is a strong storyteller, even if she overuses some rhetorical tricks, making the occasional yarn unworthy of the investment that her compelling style guarantees the audience put in. Like others across these bills, her affable nature can conceal a serious point – never more pertinently than when she explains why she's happy to be out of London where her Geordie accent means she gets automatically judged as thick or common. You don't have to listen to much of her set to know how wrong those conclusions are.
Mamoun Elagab is a bit of a slow burner, as if the film of his routine is playing on 0.75x speed. But even if his circuitous set-ups could be a lot sharper, he slowly draws his audience into his world. He's Sudanese and has Asperger's but does want to be defined by his identity (not least, as he points out, there are barely any Sudanese stereotypes to draw upon). Nonetheless, he subtly deploys them when he needs to give an extra bite to his sarcastic punchlines.
Scene stealer Leo Reich is the poster-boy comedian for the TikTok generation. Gloriously shallow, he's big on attitude, vague on details. A fiercely pointed parody of ego-stoking social media types who make content with no content and adopt social causes without doing any research beyond spotting a trending hashtag. It's all delivered with a thrilling vibrancy that marks him out as an exciting talent.
Finally, Tim Renkow, who has been at the festival to talk about the newly renewed sitcom, Jerk. As a stand-up his act is perfectly summed up by his opening line: 'I make people feel uncomfortable. I know I do, I do it on purpose'. His ethos is that just because you're disabled doesn't mean you can't be a prick. Ever-subversive, he torches niceties while displaying a keen eye for the absurd that makes him as silly as he is provocative.
Read More
Published: 18 May 2022
It could be an intimidating prospect for any aspiring…
23/05/2019
Agent
We do not currently hold contact details for Louise Young's agent. If you are a comic or agent wanting your details to appear on Chortle, click here.