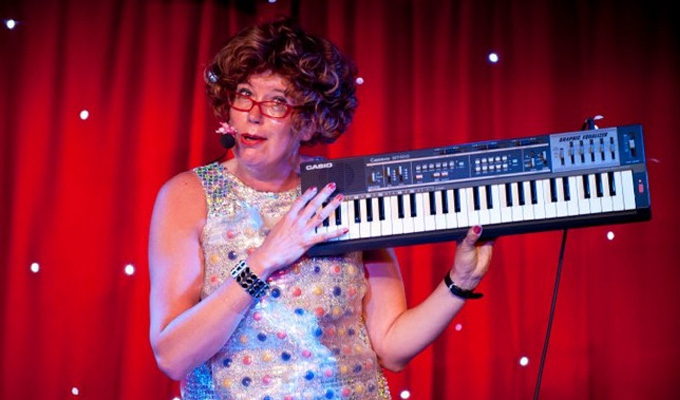 Lorraine Bowen
Date of birth:
31-10-1961
Alternative cabaret comedian Lorraine Bowen started her career in a band called the The Dinner Ladies, and was spotted by Billy Bragg, who asked her to join him as pianist and backing vocalist on his 1988 Workers Playtime tour.
In the early 1990s she started appearing at fringe festivals and at London cabaret haunts such as Madam JoJos, and Duckie at The Vauxhall Tavern, where she still appears, sometimes under the name The Lorraine Bowen Experience.
In 1999, she appeared (and wrote the theme song) for Radio 2 all-female comedy show Heated Rollers, and has appeared in a couple of episodes of John Shuttleworth's cult radio show, Radio Shuttleworth. She released her first CD in 1995 - Greatest Hits Volume One – followed by a second three years later. Four more albums have followed.
In 2015 she appeared on Britain's Got Talent.
Read More