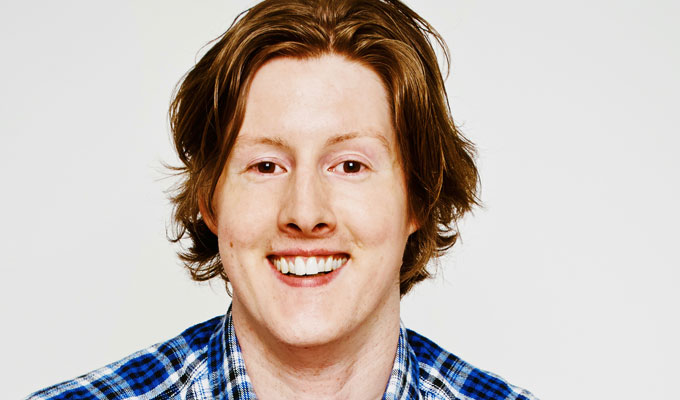 Luke Benson
Luke Benson's Big Night Out (In the Afternoon)
Note: This review is from 2016
'Anyone here drinking tonight?' Luke Benson starts his show with the same audience-wrangling line every comedian deploys when faced with a rowdy club room – although at 7pm on a Wednesday in a museum, the response is hardly lairy.
But this whole show, it transpires, is about drinking, taking us through how 'just the one' inevitably leads to more, with Benson chopping his observations up into sections relating to the effects of two, three, four or more beers…
Larry Miller famously covered this in his signature routine about the 'five levels of drinking', and it's hard to see what Benson's doing in 50 minutes that's any better than the American did in seven, making this material seem decidedly watered-down.
Drinking stories are one of stand-up's oldest topics, and so many observations here you'll have heard before, from the iniquities of the round system to creeping home drunk without disturbing the girlfriend.
Tellingly, Benson's best jokes are off-topic, as he cracks some creative puns when offering around a few snifters in an attempt to combat a mid-show lull – a respite from the same-old, same-old material about booze.
Despite the content, Benson's not a laddish 'wa-hey!' comic telling tales of drunken exploits with an alpha-male swagger. He's a gently-spoken Geordie, who jokes that his accent does not match his dapper appearance, cravat and all.
His material is run through a prism of personal experience, primarily his successful pledge to cut down on the drinking to get more done, as well as references to his taciturn father and mother who relishes passing on bad news. But these elements often seem like an afterthought – and in one case, literally, as performing this show a month after Edinburgh he had to backtrack on chunk he forgot altogether. They seem designed to pander to expectations of what a solo comedy show should be, but fail to elevate broad experience into something more.
The line between relatable and predictably generic is a thin one, and these efforts don't stop Benson falling on the wrong side.
Read More
Published: 22 Sep 2016
This debut show from Geordie Luke Benson is a real…
8/08/2012
In its home town, the Leicester Comedy Festival Preview…
20/01/2012
It's always a joy to take in the Leicester Mercury…
20/02/2011
Luke Benson is a promising new stand-up whose confidence…
31/01/2010
The quality of material served up by rookie Luke Benson…
1/06/2009
Past Shows
Agent
We do not currently hold contact details for Luke Benson's agent. If you are a comic or agent wanting your details to appear on Chortle, click here.