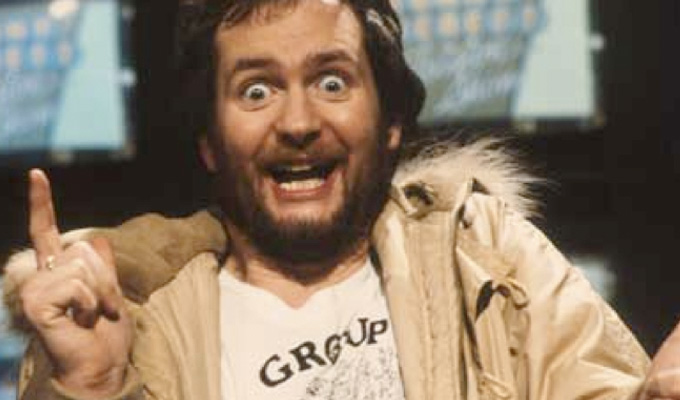 Kenny Everett
Date of birth:
25-12-1944
Date of death:
04-04-1995
Kenny Everett's first claim to fame came on pirate radio, teaming up with Dave Cash for the Kenny & Cash Show, after declining a presenter role from the BBC in 1962.
He landed a role on BBC Radio 1 when it launched in 1967, giving a wider to his trademark and unique style of broadcasting, involving zany voices, surreal monologues and jingles, reflecting his passion for modern audio equipment and what effects could be achieved through the technology.
In the 1970, Everett was sacked after suggesting the Transport Minister's wife, had bribed her driving test examiner; however he was reinstated in 1972. Everett later joined the nascent Capital Radio in London, soon joined the station and fronted his own show from 1973 to 1974, hosting the breakfast show
Early television work included voicing the cat Charley in the series of public information films Charley Says, as well as being the announcer on Celebrity Squares, a game show which ran on ITV in the late 70s.
In 1978, London's Thames Television offered him his own show, which became the innovative Kenny Everett Video Show, defecting to the BBC in 1981. The self-described, 'sparrow-limbed bird-brained disc jockey' now had a visual medium to demonstrate his talents as a comedian, which he used to his advantage through surreal characters and more technological experimentation. The show also gave Everett a chance to publicly demonstrate his claim to fame; his vocal talents and ability to mimic any accent.
Notable characters included rock-n-roller Sid Snot, French playboy Marvel Wave with his latex chin, as well as the cartoon series Captain Kremmen. Due to its often racy content, Everett remained a controversial figure, especially due to scantily clad dance troupe Hot Gossip who would perform-between sketches.
The popularity of his work led to his characters turning up on other shows, leading to the infamous appearance of Everett's attention-seeking female starlet Cupid Stunt on Michael Parkinson's chat show in 1982. Celebrities of the time who loved the show soon became willing to make appearances, including Cliff Richard, Bernard Manning, and Freddie Mercury.
However, his reputation took something of a dent when he appeared at the 1983 Young Conservatives conference and shouted slogans such as 'Let's bomb Russia!' and 'Let's kick Michael Foot's stick away!', disillusioning his liberal fans.
Everett was diagnosed HIV positive in 1989 and he went public with his condition in 1993. He died from an Aids-related illness in London, on April 4, 1995, aged 50.
Read More