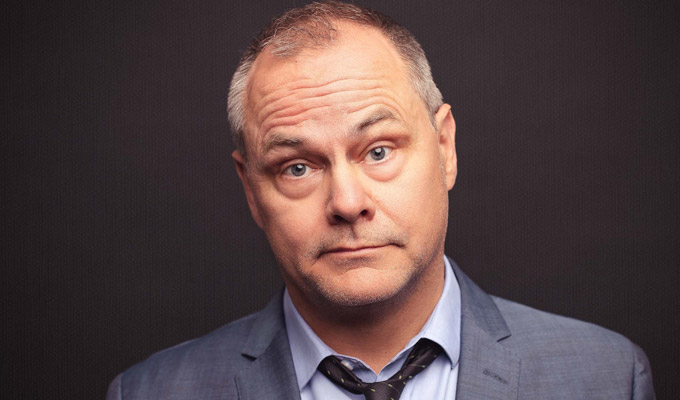 Jack Dee
Date of birth:
24-09-1962
Dee's first public act was an open-mike gig in 1988. He toiled away on the circuit with little success, while holding down menial kitchen jobs.
Disillusioned with his lack of progress, he was ready to quit when he took to the stage with a grumpy, 'couldn't care less attiude' which, to his surprised, won over the audience. In that moment he found his voice – and a career.
Things really took off in 1991, when he won the British Comedy Award for best stage newcomer as well as a Perrier Award nomination.
In February the following year he landed his own, series on Channel 4, setting him on the road to fame. By 1995 he was starring in his own series on ITV.
His list of awards to date include two at the 1995 British Comedy Awards, three British Advertising awards for his infamous 'widget' John Smith Bitter commercials in 1997, and the best stand-up gong at the 1997 British Comedy Awards.
As well as his comedy work, he has appeared on TV dramas including The Grimleys in 1996; fairground romance, Tunnel of Love in 2004; and The Deputy, where he played a political fixer alongside Warren Clarke, also in 2004. He has also performed in Yasmina Reza's award-winning play Art in the West End. Probably one of his most memorable television appearances was on the first Celebrity Big Brother, in 2001, which he won.
In 2004, Jack returned to stand-up on television with Jack Dee: Live At The Apollo featuring stand-up appearances from Joan Rivers, Ross Noble and Ardal O'Hanlon.
Read More