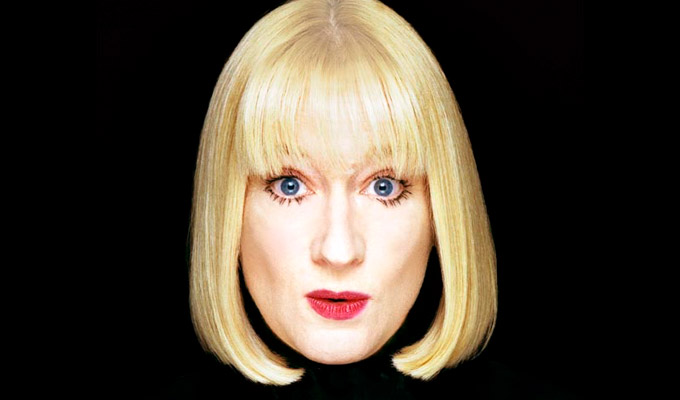 Hattie Hayridge
George Ryegold: Fringe 2012
Note: This review is from 2012
There are some cracking lines in the play created around George Ryegold's stand-up persona – even if the actual piece is heavily flawed.
It's less a play and more a sitcom episode, with limited locations and every character ending where they began. And there's a very good reason why sitcoms stick to twentysomething minutes, over an hour the plot and characterisations offer thin pickings indeed, certainly in this case.
The exception is Ryegold himself, the alter-ego Toby Williams has had years to inhabit on the stand-up scene. He's a sleazy, stingy, gloomy, tweedy doctor, with an unhealthily causal approach to some of the workings of the human body. Tellingly, his best lines come when he's addressing an audience –  either a conference of his scientific colleagues or a school sex education lesson – belying his stand-up roots.
Comics fill up the cast, too. Ryegold's professional nemesis Dr Strode is played by Milo McCabe, who does his best, but there's not much a character to sink his teeth into: a posh 'Oh, yahoo' stereotype with sweater tossed casually around his shoulders and an arrogant, swagger of entitlement.
Ryegold has a love interest, a teacher played by Lindsay Sharman – though quite why she has so little in her favour that she is interested in this penny-pinching grump is never explained for this paper-thin character – while The Trap's Dan Mersh amiably plays generic flatmate, a dim but easy-going foil for Ryegold's misanthropy. Hattie Hayridge is underused as the owner of the local café where they all hang out, demonstrating that dour world-weariness she has made her own.
Essentially the plot involves Ryegold having to make the big conference speech, without having any ideas. The bully Strode is piling on the pressure, while Ryegold is keen to show him up as a charlatan. It sounds very much like a Radio 4 sitcom – and securing one may well be his aim – just not a very good one, and a bit more 'adult'.
The jeopardy and tensions are slight – just enough to get Ryegold from one set piece to the next. The writing of individual lines can be exquisite, with a real twist and elegantly precise use of language,  but other parts of the dialogue seem flat. And as an overall script it doesn't work.
There are maybe a dozen fantastic lines, here – but at one every five minutes, it's not a great rate when the storyline isn't absorbing enough to make up for it.
Read More
Published: 6 Aug 2012
He may now be exposing his famously pendulous testicles…
1/01/2006
If only all birthday parties could be just like this.…
1/01/2006
Bored and miserable, Hayridge's lethargically deadpan…
1/05/2002
Past Shows
Agent
We do not currently hold contact details for Hattie Hayridge's agent. If you are a comic or agent wanting your details to appear on Chortle, click here.