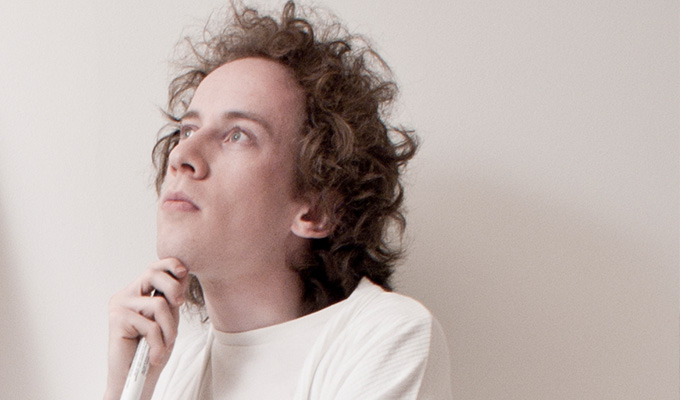 Gareth Morinan
The new New Act Award awards
Is it time to call time on new act competitions? The answer is… probably not, so long as everyone is aware of what they actually mean.
Increasingly, established or semi-pro acts, have scooped top prizes over genuinely newer acts. It is a bit rich when other entrants benefit much more from the exposure. But maybe it says more about how crowded the circuit is these days that even signed acts who've been going for the better part of a decade feel they need a place in a competition to get noticed by certain parts of the industry.
I stopped doing competitions after three years. I'd like to say this was purely because I wanted to give newer acts a better chance, but it's more because the material I was developing didn't really suit them and I never saw myself winning one, so why bother?
That's a key point; unless you outright win a competition (or maybe place second) it really makes very little difference. Sometimes winners who seem perplexed at how little difference it's made.
If you get to a final, then realistically it might help you get a try-out spot at a bigger club - that's all. The biggest myth about competitions is that they lead to success, but the causality is wrong there. The fact is that really talented people, who will go on to be successful anyway, tend to clean up in competitions. If you're really good, you'll do just fine without the accolade.
Similarly, I defy you to find a winner or runner-up who didn't smash it on the back of their performance alone. It's a myth that simply bringing enough friends can get you through anything but the very earliest rounds in a well-run competition.
Anyway, I now present you with some awards for New Act Competitions….
MOST GENUINE NEW ACT COMPETITION: So You Think You're Funny?
This one stands apart because you have to be new and you can only ever enter once, making it one of the best indications of truly new acts. Having said that, if you do win then you'll probably get more exposure than you and your eight minutes of material know what to do with.
MOST EXCLUSIVE COMPETITION: Leicester Mercury
Like most industries, comedy is largely about who you know. This competition epitomises that by having a final made up of acts picked by the big promoters, hence the high standard. But don't get your hopes up; you'll never get a look in.
MOST UPFRONT COMPETITION: Amused Moose
I commend their honesty of saying that 'funny' is equally (or maybe even less) important to 'star quality'. Some acts claim it's all rigged by the organiser Hils Jago, but she loves me so if she really rigged it I would've definitely won. She still supports the people she likes outside of it, so I can't complain.
MOST EXPANSIVE COMPETITION: Laughing Horse
This one has the most number of acts accepted into heats, probably because Laughing Horse nights are never busier than when there is a competition on.
MOST EXPENSIVE COMPETITION: Funny Women
Many competitions thinly veil their true intentions by asking acts to bring paying audience members to vote for them. This one does that too, but it also asks for money direct from the performers! I can only assume Funny Women's grande dame Lynne Parker insists on using diamond studded mic stands.
MOST SEXIST COMPETITION: Funny's Funny
Oh the irony of using the phrase "Funny's Funny" to title a competition that only allows funny from certain humans. Personally I would've called it "Funny Females (Fully Free)". But I'm being harsh, because from what I hear Funny Women is actually more sexist, and the organisers of Funny's Funny should be commended for making a stand against performers being exploited.
MOST HIGH PROFILE COMPETITION: BBC
Doing well in most competitions gets you a final in front of some industry people and a few paid gigs. This one gets you a final on Radio 2 and a raft of publicity from our faithful national broadcaster. Not bad!
MOST VARIED FINAL: (Hackney Empire) New Act Of The Year
'Let's put through two musical acts, two character acts, a few straight stand-ups, a double act, a magician, maybe throw in a wild card...' While I may sound cynical, it does genuinely make for an entertaining final with a high standard of acts.
MOST RESPECTED COMPETITION: Chortle Student
My opinion may be skewed because this is the only one I ever got to the final of. Though in all seriousness, this did provide me with a much needed confidence boost in my first year of gigging. I still appreciate that, even if I do think it was a fluke.
BEST NEW NEW ACT COMPETITION: Gareth Morinan Alternative New Act Of The Year Award
Unlike other competitions that have hidden selfish motives, this one has openly selfish motives. It was founded way back in the early 2010s in order to attract an audience for one of my Edinburgh previews. Surprisingly it has quickly become quite a prestigious indication of up-and-coming leftfield acts; last year's winner Adam Larter went on to be nominated for a Chortle Award for Innovation (via Weirdos Comedy Club). This year's final takes place on Sunday June 23 at the Wilmington Arms – free entry! You see, when writing this article my motives, like those of the organisers of all these competitions, were not purely altruistic.
• Gareth Morinan Plays TheNumbers Game is on at the Banshee Labyrinth at 18:40 during the Edinburgh Fringe. Details can be found on pages 88-90 of the Fringe Brochure.
Tweet
Follow @chortle
Read More
Published: 14 Jun 2013
Past Shows
Agent
We do not currently hold contact details for Gareth Morinan's agent. If you are a comic or agent wanting your details to appear on Chortle, click here.