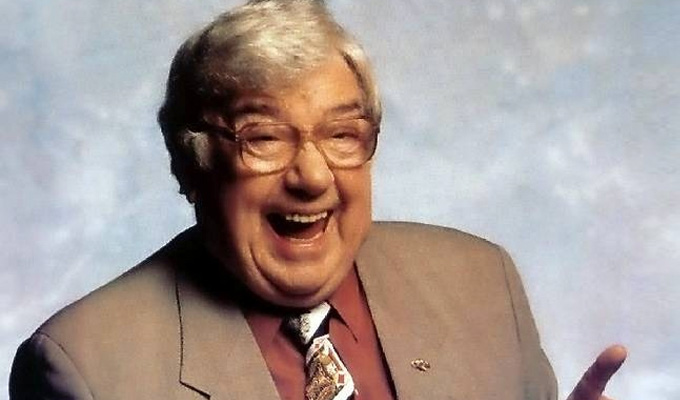 Frank Carson
Date of birth:
06-11-1926
Date of death:
22-02-2012
Born in Belfast, Carson worked in the building trade before joining the Parachure Regiment, wher he mainly served in the Middle East in the Forties.
He became a comic in Ireland before moving to England, where herose to fame after winning the Opportunity Knocks talent show three times, in the Sixties.
He became a regular face on The Comedians in the Seventies, popularizing his catchphrases 'it's the way I tell 'em' and 'it's a cracker!', and then on the children's TV show Tiswas. His relentless style is said to have prompted Spike Milligan to have joked: 'What's the difference between Frank Carson and the M1? You can turn off the M1.'
Carson also did plenty of charity work and was given the highest honour in the Catholic church when he was made a Knight of St Gregory by Pope John Paul II in 1987.
He was bugged by health problems, undergoing heart surgery as early as 1976 and struggling with stomach cancer late in life. Nonetheless, he continued to perform his stand-up show until December 2011, barely three months before his death.
Read More