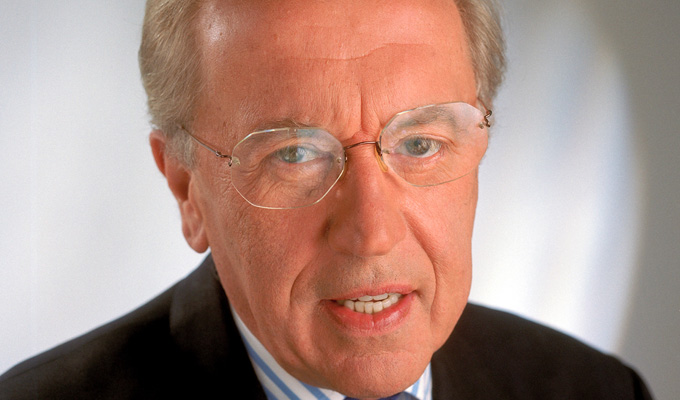 David Frost
Date of birth:
07-04-1939
Date of death:
31-08-2013
Sir David Frost was the pioneer of the 'satire boom' of the Sixties.
Born in Kent in 1939, his comedy career began at Cambridge, where he was secretary of the Footlights alongside the likes of Peter Cook and John Bird. His contemporaries noticed a burning ambition, and a thick skin. Cook once recalled seeing Frost dying on his feet on stage, but remaining convinced he had been a great success.
In 1962, he was chosen to host the live satirical programme That Was The Week That Was, alias TW3, a significant part of the satire boom. After TW3 ended in 1963 – because the BBC felt its political content could sway the 1964 election – Frost fronted a number of programmes including its immediate successor, Not So Much a Programme, More A Way of Life, with Willie Rushton.
More notable was The Frost Report, in 1966 and 1967, which launched the TV careers of John Cleese, Ronnie Barker and Ronnie Corbett and featured the classic 'I look down on him' sketch about class.
In 1968 he signed a £125,000 contract with an American network for a three-nights-a-week talk show, beginning his move away from comedy
He was made an OBE in 1970 before being knighted in 1993. 
Towards the end of his life, he returned to comedy to make the documentary Frost on Sketch Shows for BBC Four.
He died on August 31, 2013, of a suspected heart attack while giving a speech on the Queen Elizabeth cruise ship.
Read More