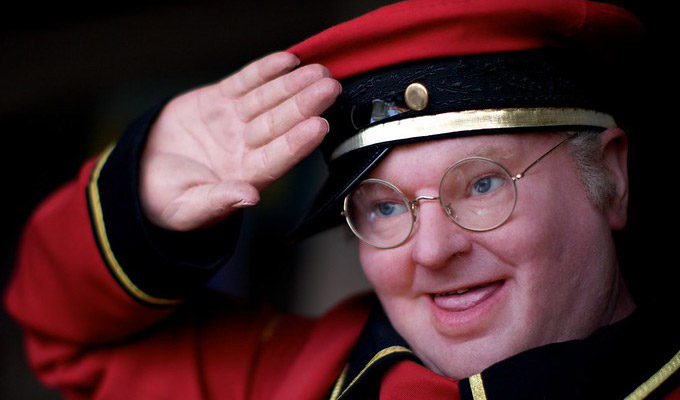 Benny Hill
Date of birth:
21-01-1924
Date of death:
20-04-1992
Like many performers, Hill's first steps into showbusiness came in the forces - in his case appearing in the revue Stars In Battledress.
After he was demobbed from the army in 1947, Hill followed the traditional ciruit of working men's clubs and variety theatres - first using his own name, before settling on 'Benny' in homage to the US comic Jack Benny. At one time he was part of a double act with future On The Buses star Reg Varney.
He moved into radio in the Fifties, most notably in Educating Archie, and then into TV.
His progress was swift, in 1954 - just seven years out of the army - he was named TV personality of the year thanks to his BBC show.
His success would continue to his death, almost forty years later, as he became one of Britain's most bankable exports - even though his saucy postcard humour was loved and reviled in equal measure.
In 1969 he moved to ITV as he was poached by Thames, the company that brought him global success - the big breakthrough coming in 1979 when his shows were repackaged for the American market.
But Thames pulled the plug in 1989, by which time his cheeky persona was becoming more like a dirty old man. The shock move was considered by some as commercial folly - Hill was still a huge earner for Thames - but the recycling of decades worth of sketches kept the money coming in.
Off-screen, Hill lived a bizarre life. He found it difficult to relate to women - proposing marriage to virtual strangers - and money.
Even at his death, when he was worth around £10million, he lived in a tiny suburban house. Unbanked cheques lay in his drawers, and he would live on tins of unlabelled food sold of cheap by the local supermarket.
Read More