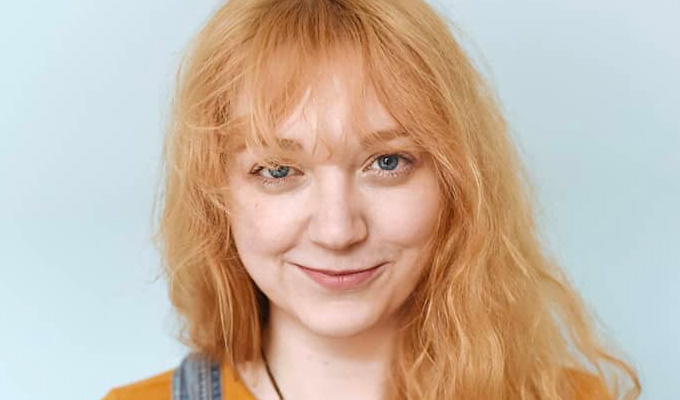 Bexie Archer
Winner of the Chortle Student Comedy Award 2018
Read More
Tues Night @ Social Club
Johnny Vegas, Jeremy Lion, Funz And Gamez… there is a reason awfully inappropriate entertainers have been a staple of the Fringe over the years: the desperation of someone so ill-suited to their job is especially hilarious when that job is supposed to be cheering you up. Plus, it surely speaks to comedians' deepest professional fears that this could be their bleak future.
The latest to join this tradition is Pat Bashford, star of Granada TV's 1994 show He's Up For It and now hosting a low-rent club night, just one wrong comment away from being cancelled. 'I'm only messing' is his catchphrase, to which the audience respond - with decreasing certainty – 'we know you are!'
His corny jokes and the fake bonhomie that papers over his sadness stand in contrast to Cherri-Anne, the barmaid roped in as co-host. Her guileless charm is thoroughly endearing, giggling at the jokes in her head and naturally funnier by accident than Bashford's tired, supposedly professional, scripted jokes could ever be.
Of course, it's not really by accident; Cherri-Anne is the alter-ego of 2018 Chortle Student Comedy Award winner Bexie Archer, while Bashford is stand-up Kevin Dewsbury, who together form the double act Your Dad's Mum.
Cherri-Anne is supposed to be super-woke, but isn't especially, it's just that Bashford is such a dinosaur, lost in the modern landscape. That's enough for the friction needed for their double-act to work. Still, he puts any reactionary views to one side to help lead the audience in a series of daft party games: throwing hoopla rings onto a unicorn's horn Cherri-Anne wears, for instance, or trying to empty a box of tissues as quickly as possible. Plus a couple more with a surprising edge.
Maybe it's the social distancing, but the audience didn't throw themselves fully into the activities at this performance, but you can see how they should be raucous fun. The 'hero's journey' of redemption Bashford supposedly undergoes to give the hour a narrative beneath the is a bit messy and contrived, too, as they fleetingly acknowledge.
However, there's a lot of silly charm at the heart of this partnership, especially in Archer's delightful, giddily naive performance. With a crowd more willing to play along, this would have all the makings of a ribald night out.
• Tues Night @ Social Club is at the Gilded Balloon tonight and tomorrow at 4.30pm
Read More
Published: 21 Aug 2021
Past Shows
Edinburgh Fringe 2021
Agent
We do not currently hold contact details for Bexie Archer's agent. If you are a comic or agent wanting your details to appear on Chortle, click here.