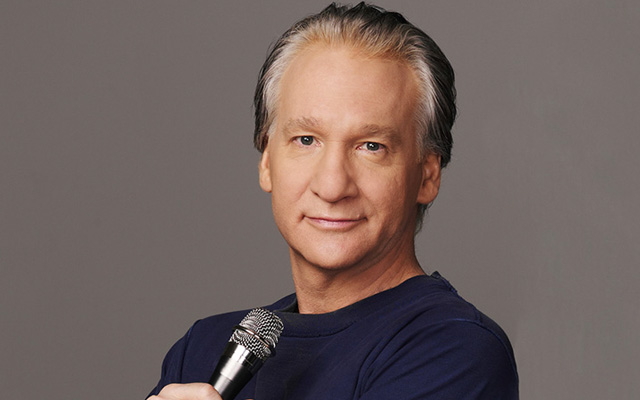 Bill Maher
Date of birth:
20-01-1956
Bill Maher started as a stand-up in New York in 1979,, making his first appearance on the later-night shows 1982.
A string of small film credits followed, but his big break cam when he started hosting the topical chat show Politically Incorrect, first on Comedy Central then on ABC. However, that show was cancelled in 2002, soon after Maher commented that the 9/11 hijackers were not cowardly, but 'lobbing cruise missiles from 2,000 miles away' was. He went on to host HBO's Real Time.
In 2008, Maher took a swipe at organised religion in the movie Religulous, directed by Borat's Larry Charles, which has gone on to become the one of the highest grossing documentaries ever.
In addition to his television programme, Maher has written five bestsellers: True Story, Does Anybody Have a Problem with That? Politically Incorrect's Greatest Hits, When You Ride Alone, You Ride with Bin Laden, New Rules: Polite Musings from a Timid Observer and The New New Rules: A Funny Look at How Everybody But Me Has Their Head Up Their Ass.
He continues to perform stand-up, with at least 50 dates a year in Las Vegas and across the US. Three of his nine stand-up specials for HBO – 2007's The Decider, 2005's I'm Swiss, and the hilarious, and 2010's But I'm Not Wronghave been nominated for Emmy awards.
Maher was born in New York City, raised in River Vale, N.J. and went to Cornell University. He now resides in Los Angeles.
Read More