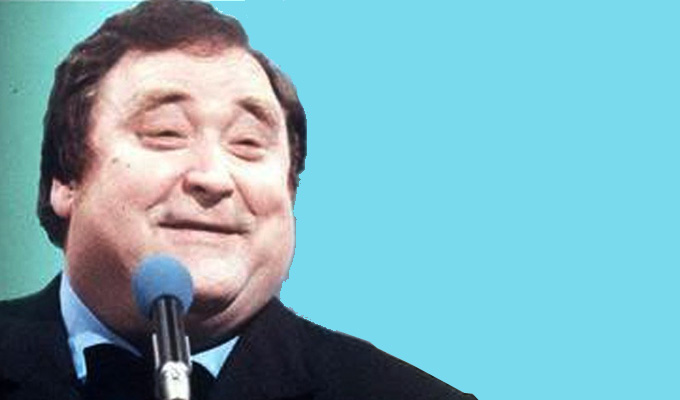 Bernard Manning
Date of birth:
13-08-1930
Date of death:
18-06-2007
Bernard Manning, was comedy's bete noir, with a repertoire that included vile, racist jokes designed to wind up the politically correct brigade he hated so much.
For the alternative comedians, he came to epitomise everything that was wrong with the tired old-school acts, using generic material based on lazy stereotypes. But to his fans, he was a no-nonsense hero.
Manning was born in 1930 in the Ancoats district of Manchester, at the time one of the city's poorest areas, and his entire life revolved around the city.
He left school at 14 and worked briefly in his father's greengrocer's shop before becoming a big-band singer while doing his National Service in Germany.
He started compering shows, and gradually put more and more jokes into his act, until he was considered primarily a comedian.
He made his TV debut on Granada TV's stand-up show The Comedians, which made him a household name. So when producers wanted a host for The Wheeltappers and Shunters Social Club, an attempt to recreate the working men's club nights for television, he was the obvious choice for the host.
But gradually his stand-up fell out of fashion - and became considered too offensive for TV.
He continued to work on the Northern club circuit, however, and was the big draw at his own club, the Embassy Club in Manchester.
His act was a mix of old pub gags, racist comments and cloying sentimentality - although he would defend himself by claiming he took the mickey out of everyone. 'I tell jokes,' he said. 'You never take a joke seriously.'
However, although he would claim anything was fair game for humour he had his own code, saying it was unacceptable to quip about bereavement, tampons or disability.
Yet he was happy to use words like 'niggers' and 'coons' in his act, claiming they were historical terms with respectable roots. And of black Britons, he would say: 'If a dog is born in a stable, it doesn't make it a horse.'
Manning died in June 2007, aged 76, of kidney disease. His son, Bernard Jr, took over the Embassy Club.
Read More