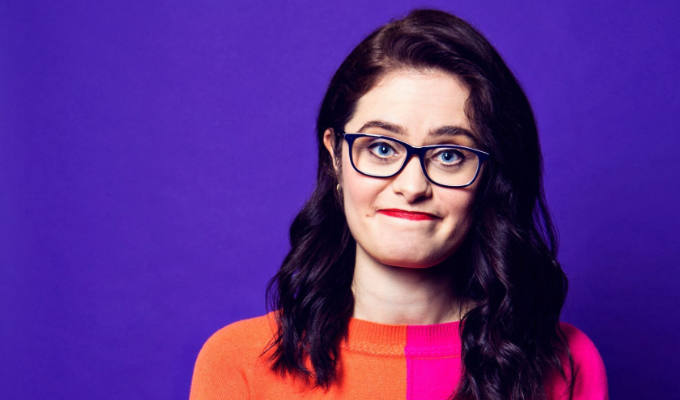 Adele Cliff
Are these Britain's best puns?
Adele Cliff has been crowned the 2020 UK Pun Champion – becoming the first woman to win the award in its six-year history.
The gags which won her the title at the Leicester Comedy Festival included:
I don't like to brag but I can control a kayak brilliantly. Canoe?
A thesaurus is great. Three's no other word for it
I keep white chocolate down my top… the milky bras are on me!
I'm a bit worried that I contracted malaria at a cocktail party last night. I came home covered in mojito bites
I went to an ice hockey match and asked one of the players for a souvenir, but things were underway and he couldn't give a puck
I always love animals, but my ex has been trying to get me back by sending wild animals. I wish he would stop badgering me.
If I want to know if it's hot enough to remove my clothing at the beach, I'll listen to the Stripping Forecast
Last week I pulled a muscle. I'm now banned from the aquarium.
Past winners have been Colin Leggo (2019), Robert Thomas (2018), Lovdev Barparga (2017), Masai Graham (2016) and Leo Kearse (2015).
Here are some other gags from the night:
Chris Norton Walker: 'I keep posting about the coronavirus. That's right, I consider myself a social media influenza.'
Richard Woolford: 'My friend hates the dad from The Simpsons. He's Homer-phobic'
Stevie Vegas: 'I helped a pirate put some of his wood in the freezer. It was just to help him shiver his Timbers.'
Philip Simon: 'I saw on social media my cousin's a bugler in the Army. I liked his last post.'
Kat Molinari: 'My sister had an orchestra for her wedding but they all had a broken arm. It was a sling quartet.'
Iain MacDonald: 'Which ex-US president would win a war in outer space? Ronald Ray-Gun
Richard Pulsford: 'I keep having this recurring nightmare when Donald Trump is trying to make me give blood, and the problem is I can't stand the prick.'
Read More
Published: 11 Feb 2020
Past Shows
Agent
We do not currently hold contact details for Adele Cliff's agent. If you are a comic or agent wanting your details to appear on Chortle, click here.