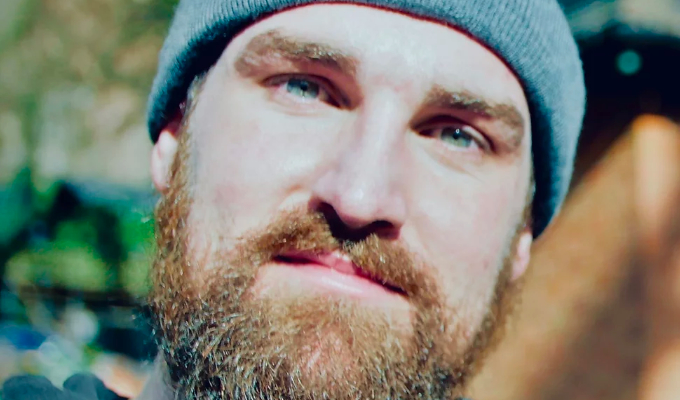 I'll Die After Bingo by Pope Lonergan
For marketing purposes, Pope Lonergan's book has, not unreasonably, been bracketed with Adam Kay's publishing phenomenon, This Is Going To Hurt.
But while they each are comedians offering an often darkly funny first-hand account of the woefully underfunded health and social care system, writing with one eye towards raising their field up the political agenda, there are differences in approach.
Firstly the characters in I'll Die After Bingo are more fully drawn. With Kay working obstetrics and gynaecology his relationship with many patients was brief, and many – save for the tragic cases that haunt him – appear in his book as little more than punchlines, albeit hilarious ones.
On the other hand, Lonergan very clearly developed deeper links with those he was looking after, long-term, in care homes. They still say and do the most odd, sometimes transgressive, things – and Lonergan knows that's too funny not to report, but we get a better understanding of the people behind the peculiarities.
The second is that the political and societal aspects of his job are very much foregrounded throughout the tome, making this a far more serious offering.
Physical and mental deterioration is not something most people are comfortable witnessing, which is why so many elderly people end up in care homes. But it also means these are 'out-of-sight, out-of-mind' places, open to abuse both physical and financial. Why is it that we come to value to the care of those closest to us so little that it is farmed out to profit centres employing people on the lowest possible wages, who are forever leaving for easier ways to earn a crust?
It is for this reason Lonergan believes 'twee and saccharine representations of care homes are moderately unethical' - and why he doesn't shy away from reporting some unpalatable truths and incidents which are, for want of a better word, 'yukky'. Such unfiltered frankness makes real the trials and tribulations of the care home and its residents that so widely overlooked.
Lonergan also has a special empathy for his clients as he has lived on the sidelines of society himself as a now-recovering drug addict. He would lose physical control and even likens the morning after a group binge to dementia, with 'people you don't properly recognise talking at you while the rest of the bodies in the room seem unreasonable tranquil and refuse to acknowledge you if you speak.'
Lonergan reads a lot around his subject, and on human behaviour in general. The book is awash with credited quotes from other authors – which is actually a distraction, making some passages feel like dissertations citing their sources. Lonergan is such a knowledgable and considered writer, that many of the opinions he's read and agreed with could have been stated in his own words.
He has a wonderful turn of phrase, both serious and comic, realising that gallows humour is an essential release-valve in a demanding job witnessing decay and detachment.
It's hard to ignore his informed opinions on the corporatisation of care that puts targets and paperwork ahead of humanity, and his calls to take the sector out of the darkness and face up to the realities of how to deal with an ageing population losing their faculties. But you know ignoring them is precisely what will happen, and there's the tragedy.
• I'll Die After Bingo: The Unlikely Story of My Decade as a Care Home Assistant is also available from Amazon, priced £13.15 in hardback, or £7.99 as an audiobook or Kindle download.
Published: 2 Aug 2022
What do you think?