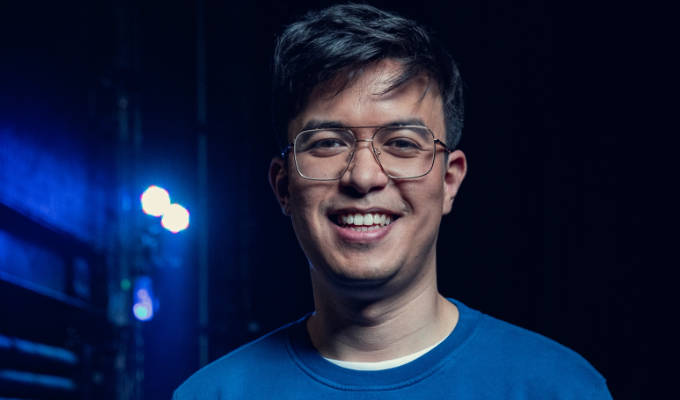 Sidesplitter, by Phil Wang
Identity is at the heart of everything today – comedy included – and ethnically Phil Wang has been dealt quite the hand: British-Chinese-Malaysian, with some heritage from the indigenous Kadazan-Dusun people of north Borneo. His full name, Philip Nathaniel Wang Xing Gui, tells the story.
He distances himself from calling his first book, Sidesplitter, a memoir. But the comic uses personal experiences to offer an incisive look at race from the viewpoint of someone who's always an outsider, considered 'Chinese in the UK and a big old honky in Malaysia'. His attitude to his place in the world is probably best summed up when he says: 'As children, we desperately want to fit in, but we also desperately want to feel special.'
He has a refreshingly different take on topics of culture and belonging. At a time when many people are seeking increasingly granular definitions of what groups they are in, and defending each one vigorously, Wang advocates for the more relaxed, melting-pot attitudes of Malaysia.
Cultural appropriation, bring it on! Culture *is* appropriation, he argues, and 'opposing it is 'an impediment to the integration of minority cultures, not a help.' The key, as to so much, is don't be a dick about it. Beautiful cheongsam to prom night, yes, Native American war bonnet and going 'owowowowo' with your hand over your mouth, no.
While most liberals have an entirely understandable discomfort about colonialism, Wang has a more pragmatic approach. Malaysia – a nation that wouldn't exist without the British Empire - came out of it better than most. And, unfashionably, Wang admits to pride about his British side of his heritage.'Why wouldn't you be proud of all that influence and power' the UK once wielded, he asks.
He even writes at quite some length in praise of the 1970s sitcom Mind Your Language, and its collection of crude racial stereotypes. It's an unexpected stance, but part of the joy of the book is how you can't quite be sure what's coming. He even defends Amber Rudd for referring to Diana Abbott as a 'coloured woman' as an honest slip of the tongue.
All this is given extra credence coming from an open-minded internationalist than an archetypal Little Englander, and typical of the fascinating, honest and sometimes unconventional personal take that defines the book. He wants an open conversation about race and says it always makes him feel more human when he engages in that.
Incidentally, Wang also confesses to leaning into the British psyche: 'a sort of apologetic arrogance, a bumbling and shy sense of absolute superiority' – as you can tell from his self-deprecating, but ultimately high-status - tone.
Perhaps there's little surprise he sometimes wants to emphasise that side of himself when East Asian men are seen as so sexless in Western culture. But with 1.4billion Chinese people, Wang argues that the Chinese men are scientifically the sexiest race on Earth.
It would be a mistake to think Sidesplitter is all about race and colonialism, but that is what gives the book an ever-present edge, even when talking about climbing a mountain or covering autobiographical ground, too. From being overweight, slovenly and unconfident in his youth to finding his confidence though comedy (I feel duty-bound to mention he won the Chortle Student Comedy Award back in 2010) and a comfort in who he is. Especially now he is getting recognition for his work.
That ease and confidence jumps off the page – and, as you might expect, the book tackles the big issues with the deft, witty, slightly dry touch that also defines Wang's stand-up. And while there's a smart pun in the title of Sidesplitter, he artfully argues for a shared humanity that crosses divides.
• Sidesplitter by Phil Wang is also available from Amazon, priced £13.99
Published: 4 Oct 2021
What do you think?