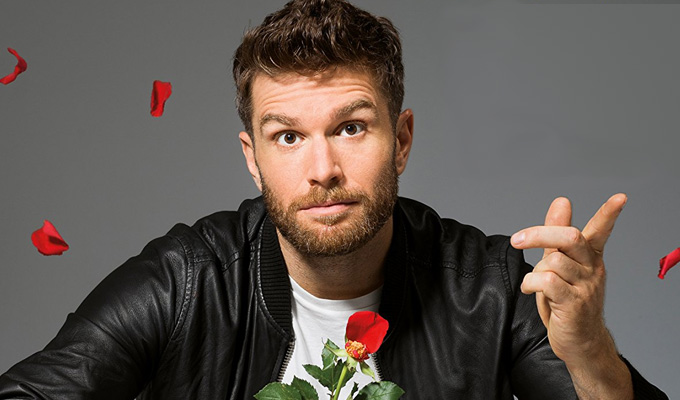 It's Not Me, It's Them, by Joel Dommett
It wouldn't be the most edifying pitch for a celebrity autobiography: the shagging history of a reality TV star whose first claim to fame was for having a sex tape leaked online.
Luckily Joel Dommett is no Kim Kardashian, and this account of his relationship failures draws on every sinew of the comedy skills he developed before heading into the I'm A Celebrity jungle last year - a leap into the mainstream that came just as he'd conquered the art of the anecdotal comedy show.
Some of the stories on It's Not Me, It's Them have already featured in his stand-up, but there are other transferrable skills too. The technique he's used in structuring the book around one disastrous first date in which he recounts his romantic past to a sometimes horrified girl is a classic framework for an episodic Edinburgh show. And it comes with the sort of ending that, after a twist or two, leaves the reader feeling warm and uplifted. Job done.
The picture that emerges as he rakes over his past failures is one of a hopeless romantic, with the emphasis very much on the hopeless. He idealises relationships and frequently ends up making an arse of himself as he chases the impossible.
A strong sense of self-deprecation runs through the book, starting from his youth in a piss-poor nu-metal band and a devotion to practising with his nunchucks. Even now, he doesn't want this book to be called an autobiography, figuring 'I haven't lived a long or exciting enough life to deserve to write one of those.'
He's frank about his insecurities, most tellingly revealed in extracts from a truly embarrassing teenage diary, written as letters to his future self. After his first heartbreak, he commits to paper: 'Just me and Taekwondo. I don't need a woman. Taekwondo is more than enough. DEAL WITH IT BITCH.' Then adds a more polite: 'Sincerely, Joel.'
Misplaced aggression aside, the vulnerability he displays in his stories makes him hugely empathetic. On stage and screen he's slick, good-looking and in control… but that's clearly a carefully engineered construct if the stories here are to be believed.
In one of those early diary entries he writes that he doesn't want to have sex with more than 40 people because teenage Joel thought any more would be slutty, so set himself the challenge of finding The One before he hit number 41. And the date where he offers up his sexrospective comes the day after he slept with No 40.
The book chronicles the highlights - or more accurately lowlights - from those experiences, starting with losing his virginity. It was embarrassing - of course it was - not helped by blurting out an inappropriate 'I love you'.
He then went to drama school where he found himself completely mimicking one of the cooler kids in every aspect of his personality – a reinvention that resulted in the very poor decision to put his hair in cornrows – and also landing a small acting job which involved a sex scene with Sienna Miller, a long-time crush. Needless to say, much like his actual sexual experiences, it didn't go too well.
Then we learn of the mysterious older woman using him for sex; the Tinder date who rocked up to his flat a new level of wasted; the woman he glimpsed on a train, tracked down and subsequently discovered was an utter nightmare; and the catfish who tried to blackmail him. Mingled with these are other stories, such as his enduring friendship with his childhood pal Lily and his early steps on the comedy ladder, but we're never too far from the next shag.
Some of the anecdotes will be familiar from his stand-up. Indeed, The Neon Hero chapter, which details the lengths he went to in order to hang out with a genuine (if unnamed) A-list celebrity crush, only to have his hopes deflated, was on the subject of an entire Edinburgh show. But that only means they are well-honed, and Dommett certainly knows how to spin a yarn, with his absorbing tales liberally sprinkled with witty imagery and elegant turns of phrase. I particularly liked his description of oysters tasting 'like drowning'.
So forget any misgivings about It's Not Me, It's Them being a rushed celebrity cash-in; it's a genuinely entertaining and ultimately heartwarming book about how even the most toe-curling experiences can have a happy ending - even if it's only because they can be used as fodder for a good story. Eventually.
• It's Not Me, It's Them: Confessions Of A Hopeless Modern Romantic by Joel Dommett was published last month by Headline, priced £16.99. Or click here to buy from Amazon for £9.
Published: 26 Mar 2018
Recent Books
What do you think?