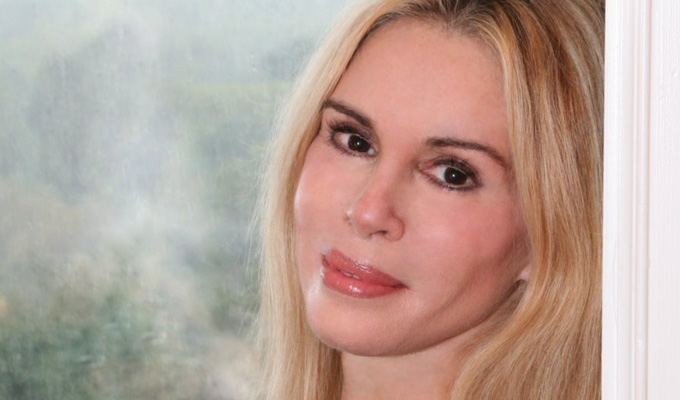 Playboy Laughs by Patty Farmer
Think Playboy and you're unlikely to be thinking about comedians. But time was when Hugh Hefner's empire was one of the biggest employers of stand-ups in America.
His clubs, famed for their 'Bunny' hostesses in rabbit ears, cotton tails and revealing outfits, were an integral part of the American circuit from the early-1960s to the mid-1980s – and this book aims to secure the organisation's role in the history of stand-up.
Playboy Laughs also perhaps hopes to emulate the success of Kliph Nesteroff's fascinating and definitive guide to the roots of stand-up, The Comedians, with its evocative segments about the nightclub era. But focussing on such a small segment of comedy's history means Patty Farmer's tome can't hope to compete. Indeed, the best stories in here often don't happen in Playboy clubs at all…
Instea, this is a parade of acts, most of whose names probably don't mean much today often repeating the same stories. Every comedian, it seems, mentions the fact they weren't supposed to date the Bunnies; just as every comedian ignores that edict. We hear time and again how they'd have to play several shows in one night, which was demanding, and how they would get reports written about them and sent back to Playboy HQ. Even the fact the Playboy resort in Lake Geneva, Wisconsin, was a touch above your average club, is frequently mentioned.
Farmer has tracked down a lot of those comics, or at least those that are still with us, and a lot of the venue managers, too. But she isn't always attuned to what makes a good anecdote. For an example, here's Stan Musick of the Miami club recalling that wisecracking Alan King once worked with a singer called Donna Theodore:
'I got a surprise at rehearsal when she said that her conductor couldn't make it and that I would be conducting her show. I understood that the most important thing was to know the correct tempos of her songs, and we didn't have a lot of time to rehearse before hitting the stage. But everything turned out well and we both enjoyed the results.'
Well, that story was worth preserving for future generations.
Yet there are some better stories, and revelations too. It's certainly a surprise to see how many contributors praise Hefner for his progressive views, given his empire is built on photographs of nude girls. But he was a proud supporter of civil rights. Dick Gregory, who died last month, was certainly a fan.
'It's undeniable,' he says in the book, 'that Hugh Hefner—aside from what everyone knows or think they know about the girls and all that stuff—believes in humanity. He waged a lifelong battle for racial equality.'
Gregory credits Hefner's clubs with helping break down racial segregation in entertainment. He certainly got a break at a Playboy venue himself when he was spotted by a reporter for Time magazine. Not an arts critic, mind, but a journalist covering the space race, who blagged an invitation to review the club just because his wife wanted to go and it was sold out
'When he walked out of there he was so wiped out that he wrote a big review that really changed my life—and changed the world,' Gregory explained. '[Until then], there were no Negro comics that anyone was talking about.'
And let that be a salutary story for all the Fringe comedians who complain about being reviewed by a moonlighting gardening correspondent.
Gregory's is one of the more interesting stories and anecdotes from that time. Another concerns a comedian called Lou Alexander, who recalls that when he was just starting out, Milton Berle took him under his wing in his own particular way, heckling him in every show – but giving him advance warning so he could think up some zingy comebacks.
Hef, as he's frequently called, also proved an unlikely champion of Lenny Bruce, even though the angry iconoclast might not immediately fit in with the image of a Playboy Club selling a sophisticated fantasy to everyday married guys.
The Playboy chief gave Bruce slots on a TV show spin-off from the clubs when no one else would book him, and backed his autobiography, How to Talk Dirty and Influence People, which was published by Playboy and serialised in the magazine.
Another key player on the Playboy circuit was 'Professor' Irwin Corey, who also died earlier this year. Hef even bankrolled Bruce's bid to stand for President in 1960.
Hef was tolerant only up to a point, blacklisting comics that upset his audiences since he is, above all, a savvy businessman. But on the other hand, his clubs all had a sign that said, 'no talking during the show' that demanded a respect for comedians unheard of then, and that's still sadly rare today.
For all his work on racial equality, Hefner's liberalism didn't necessarily extend to sexual equality. One manager recalls: 'One unusual stand I took was to only hire male comedians and singers for the club. I figured women had nothing to go to a Playboy Club for. It was obvious why the guys went, but I wanted male entertainment to seduce the gals.'
But, of course, there was a place for female comedians. At one point during the mid-Sixties, Playboy magazine wanted a spread of nude comedians. Apparently, Phyllis Diller's photos were spiked because for a comedian who based her act on being ugly, 'underneath her frumpy housecoat and fright wigs, she was quite the babe – editors decided she was just too sexy to be a part of the gag''
Still, Farmer decides: 'Hef has often been accused of chauvinism but we don't believe that's a fair characterisation, and we don't feel the artists and staff we talked to would either.'
It's not the only time her prose is prone to editorialising, sometimes a little oddly, such as going into digressions, as to whether Tina Fey's portrayal of Sarah Palin on Saturday Night Live should have had a more overtly political agenda. And she chooses to explain the difference between old-school gag-driven comedy and its more personal successor via the medium of Krusty The Clown
All the history of Playboy's clubs is in the first half of this book, as a second, almost entirely unrelated section of the book is about the cartoonists on the magazine. How much overlap there is between readers likely to be interested in the roots of live comedy and the technicalities of cartooning is moot.
Farmer is also flummoxed by a dearth of illustrations (and those that are reproduced, are badly placed) leading to dry descriptions of artists' styles without being able to see them for yourself.
But in telling the story of the clubs, Farmer certainly includes a lot of detail – even if it isn't all interesting.
• Playboy Laughs by Patty Farmer is published by Beaufort Books. and is available on Amazon. Click here to buy for £21.63 in hardback or £13.63 on Kindle
Published: 11 Sep 2017
What do you think?