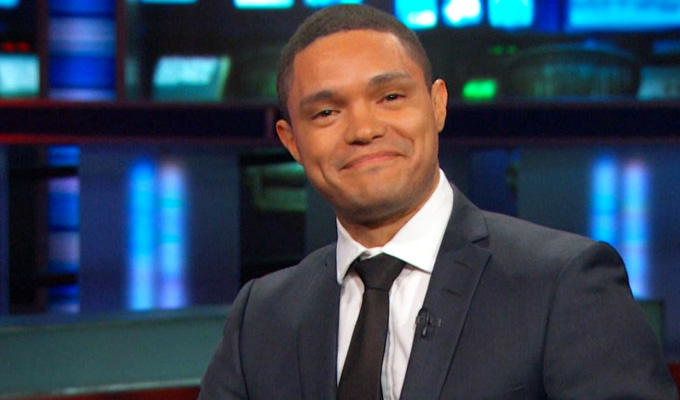 Born A Crime by Trevor Noah
Trevor Noah's rise through the international comedy circuit to become host of The Daily Show has been swift. And it's an ascent that seems all the more unlikely given his upbringing in the townships of South Africa, from a background sometimes so poor that the family would live on eating caterpillars. 
This makes Born A Crime intrinsically more fascinating than most celebrity memoirs, as it gives a real glimpse into an abject world most of his fans will never experience. There are no showbusiness anecdotes here, nor is it gag-packed – although there are some hilarious tales driven by his peculiar circumstances, such as one almost unbelievably awkward teenage date or the misadventures of a dance crew he used to hang out with.
Noah was born 'coloured' under the terminology of apartheid; evidence that his parents had broken the laws against 'mixed-race' relationships. His father was Swiss, his mother Xhosa, which meant he never quite fitted into a nation so fiercely divided on race lines. The blacks thought him white, and treated him with unearned deference and curiosity, the whites thought him black, and looked down upon him.
He was brought up by his mother, Patricia, a fiercely religious woman, originally in a very modest Soweto home. But he landed a place at an expensive private Catholic school, thanks to a bursary, where he began to see the divisions in his country for the first time as he returned to poverty every night. Young Trevor countered the feelings of being an outsider by picking up a lot of languages, which able to make friends across the tribes, and by becoming something of a joker, no threat to anyone. That's really the only acknowledgement of the seeds being sown for his future career.
While this is a personal memoir, Noah skilfully uses his stories to highlight the appalling calculated absurdity of apartheid, not just the brutality of a police state, but the mechanism designed to set almost men against each other. It was a system that classed Chinese people as black but Japanese people as white. Corrosively, Noah writes: 'It convinced every group that it was because of the other race that you weren't getting into the club.' Society also brainwashed people to think they were lesser citizens. 
Apartheid started to be dismantled when he was small, although its consequences would not vanish overnight… as well as creating new problems as the slave labour force were given their freedom: but no jobs or money.
By far the most dominant force in Trevor's life was his mother, a determined woman full of  independence and fight. She would not accept any designation because of her colour or her gender. In the black townships she was seen as the 'whore' who had a white man's child, so worked her way towards a better life in coloured communities. As far as her son was concerned, she was a fierce disciplinarian, who doled out tough love, for she knew if her son was to be disciplined by the police, it would be a different matter.
His stepfather was to be a different prospect, though, and he'd inflict domestic violence with impunity from police who'd blame the victim for provocation.
The unwritten message amid the stories that flit between the harrowing and the amusement found within the ghettosis is the wasted potential, with millions people given no prospects of escape. It is remarkable that Noah found his way through – even though he was not immune to the petty criminality that was a way of life, just to survive.
He started with a little shoplifting (and  burning a white family's house down, though that was accident rather than arson). As a teenager he started pirating CDs, which became a lucrative business, and then became a DJ in street parties, part of a life always on the hustle, trying to turn 10 rand into 20. The occasional encounter with the cops became the norm, although one more serious run-in almost escalated to the point that could have sucked Trevor Noah into an entirely different existence. And the book ends with an incident that shocks to the core.
Taken together, all these fascinating stories make Born A Crime a compelling and honest insight into everyday life for millions of people in society with no real hope, even after the oppressive, racist regime crumbled. Noah's prose moves nimbly between the entertaining, the enlightening and the shocking as he portrays this world without seeking pity. He simply wants to tell things as he remembers them, which he does with charm, wit and insight.
• Born A Crime by Trevor Noah has been published by John Murray, priced £20. Click here to order from Amazon for £9.49
Published: 4 Jan 2017
What do you think?