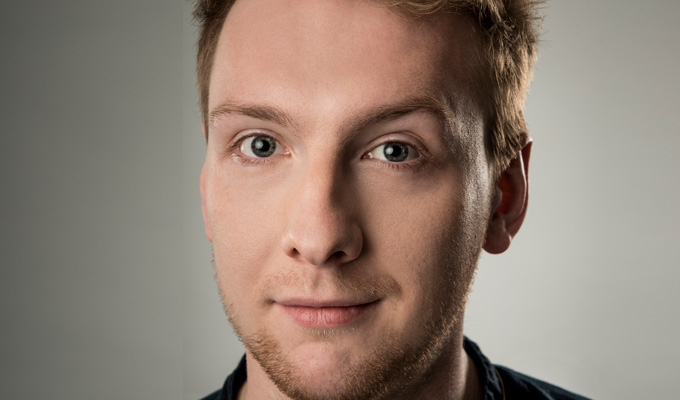 Parsnips, Buttered by Joe Lycett
It's not the best-known phrase on which to base your book title, but Joe Lycett is clearly trying to disprove the aphorism 'fine words butter no parsnips' by using mischievous missives to challenge the system.
Sending spoof correspondence to organisations is nothing new, of course. The Henry Root Timewaster Letters were spamming companies before 'spamming' was a word. And is it just coincidence that parsnips are a 'root' vegetable? Probably
Lycett became known as something of an email crusader after a story he told on 8 Out Of 10 Cats Do Countdown went viral. He challenged a parking ticket he thought unfair with the most potent weapon in his arsenal: nonsense. And thus convinced a council 'jobknob' that he was in fact parked on the Moon at the time. Or at least convinced her that pursing his case would end up being a huge waste of time.
Such petty pranking has since become a staple of his stand-up set. Whether it's putting up a clearly ridiculous 'lost cat' poster in his office – whose lease has a strict no-pets clause – to trying to sell The Sun newsdesk a non-existent picture of One Show host Matt Baker kicking a pigeon. And that voice comes through strongly in Parsnips, Buttered.
His silliness, mostly conducted via alases, is usually met with stony-faced bureaucracy – or worse, silence – though it's always a delight when the target expands on the joke. Kudos to the Hippodrome Casino in Central London for besting Lycett, by actually paying for a recruitment ad for dwarf doormen after escalating their frivolous spat.
Tongue very much in cheek, as always, Lycett claims his roguish responses can defeat everything from PPI nuisance calls to ISIS. Taking that idea of a universal problem-solver means Lycett can expand the book from puckish email exchanges to other silly tips: from Bear Grylls-style survival tips to advice on blagging it as a football fan… though these chapters can seem like makeweights to fill out the word count compared to his vexatious emails. And his private internet joke of posing with celebrities looking decidedly unimpressed to meet him doesn't really benefit from being immortalised in print.
But no real matter. Parsnips, Buttered never aims to be anything but a silly diversion – presumably for the Christmas gift market – and on that count it scores. I certainly won't be emailing a letter of complaint from a fictitious alter-ego to the publisher…
• Parsnips, Buttered by Joe Lycett and published by Hodder & Stoughton  is out now, priced £17.99. Click here to order from Amazon for £9.
Published: 1 Nov 2016
What do you think?