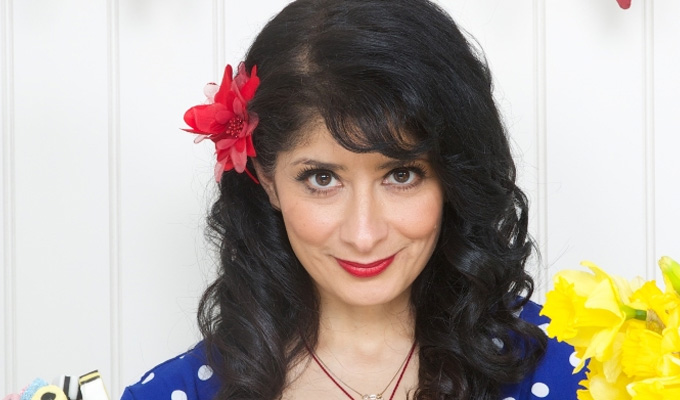 Nina Is Not OK, by Shappi Khorsandi
Shappi Khorsandi has previously spoken of how her own problems with addiction informed her debut novel, which is perhaps why central character Nina feels so awfully real.
She is a teenager with a drink problem, though it takes her a while to come to that realisation. Which youngster doesn't like to get pissed now and again, maybe get off with somebody inappropriate in a nightclub?
Desperate to be liked, especially since being unceremoniously dumped long-distance by the boyfriend she struggles to get over, Nina's use of booze as a social crutch spirals out of control. For every low in her life, there's an express lift waiting to take her ever further downwards. That her father was an alcoholic normalises the behaviour, even though she remembers his dark moods as vividly as the times when he was the life and soul of the party.
Despite Khorsandi's stand-up background, there's clearly nothing funny about Nina's plight – although there is jet-black wit in even the darkest situation, usually revealed through Nina's banter with the mates whose patience she daily tests; nimble dialogue which bristles with all the sarcasm and mockery of friendship.
She knows how to tell a story, too, keeping close focus on her central character, and writing with simple clarity. Nina's reckless behaviour, her recovery, and the sometimes extreme reactions of her friends make for a compelling plot, with the occasional shocking and hard-hitting twist giving added impetus.
Despite all the disruptive, selfish, petulant and self-destructive behaviour, Nina is, perhaps surprisingly, a sympathetic character. She has her positive traits - a smart student, a loving sister, and fun mate, until she goes too far – but more crucially she is not always in control of her actions; either her illness or brutal circumstance making bad decisions for her.
Even when she does decide to become clean, that's not the neat end of her troubles. Her drink-impaired judgment led to a seismic event that tremors through the book, hitting hardest just when Nina's life seems to be getting on track. Khorsandi has created a truly nasty villain – a manipulative, privileged scumbag, all the more vile for being so credible – who seems to destroy lives for sport. Nina's friend Zoe is another victim who becomes a key, and rather tragic, mover in the story.
Nina Is Not OK feels like a very contemporary coming-of-age tale, in all its bleak (but sometimes uplifting) dimensions. Not just dependency issues, but social media bullying, 'slut-shaming' and that awful idea of 'rape culture' have central roles, alongside the more quotidian struggles of figuring out what it means to be an adult
Yet Khorsandi's careful not to write too earnestly. All her characters, not just Nina, appear real, with flaws minor and major, trying to live whatever counts for a normal teenage life, despite the dramas. (Khorsandi credits young comedians Elliot Steel and Tom Lucy in the acknowledgements for helping her to make the youthful dialogue sound realistic).
Nina Is Not OK could be a godsend for young adults in similar situations, or who fear they might end up that way. But it shouldn't be confined to the YA or 'chick-lit' sections of the bookshop. It's a riveting, emotional and ultimately redemptive ride that offers insight into the pitfalls and pressures of being a 17-year-old woman, but will appeal to a much wider demographic.
• Nina Is Not OK, by Shappi Khorsdani, is published by Ebury press tomorrow, priced £12.99. Click here to order from Amazon for £9.09.
Published: 27 Jul 2016
What do you think?