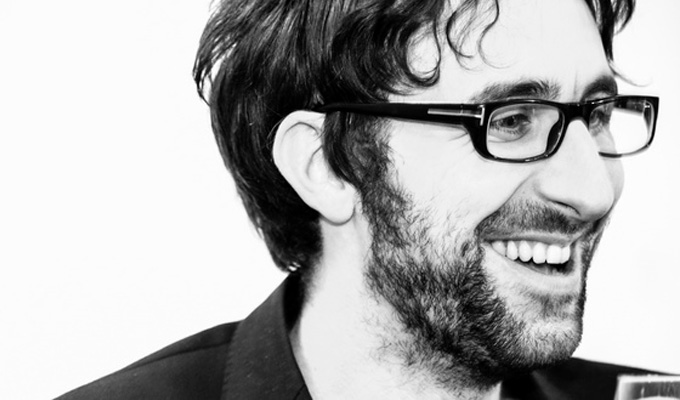 The Place That Didn't Exist by Mark Watson
It seems surprising there aren't more novels set in Dubai. After all, it's a fantasy demi-monde, built on excess in a desert where it doesn't belong. A place with its own skewed morals and where ostentatious wealth and bland corporate sheen conceals a more troubling underbelly. It's very much the Vegas of the Arabian peninsula, and given that the shadiness behind the Nevadan pleasuredomes has inspired so much fiction, seems a location ripe for exploring.
Mark Watson steps up to the plate in The Place That Didn't Exist, his sixth novel. It's about Tim, a junior player in a marketing agency who finds himself in this strange place to film a commercial he wrote for the Third World charity WorldWise, fronted by the charismatic and enigmatic Jason Streng, and suspected to be more PR gloss for his own reputation than a genuinely altruistic calling
The shoot is rocked by a mysterious death and some suspicious accidents, but this is not a clear-cut whodunit (nor, incidentally, is it a comic novel). Rather the incidents contribute to an ever-growing feeling that Dubai is a place where things just aren't quite right – a feeling that cannot be neatly and satisfactorily resolved like a traditional thriller.
Tim is the eyes of the reader, caught up in a conflagration of worlds he doesn't understand. The people drawn to Dubai are as unknowable as the city itself. The ad agency he works for, in the jargon of the business, calls itself a 'place where normal rules do not apply' – though it's clear that's not just a meaningless corporate slogan.
Watson sets this mood subtly, not over-egging the tension but drawing it out slowly and consistently. It's a different skill from the punchline-driven rhythms of stand-up, but he's always managed to separate his stage work from his literary offerings, writing with an underplayed confidence. That's why he can leave Loose Ends hanging, realising the world, and Dubai in particular, does not work in neat resolutions.
With its slightly unsettling air, The Place That Didn't Exist will resonate with anyone who's been to the city and thought it peculiar and otherworldly; and for those who haven't, it's an atmospheric introduction, though hardly a great advertisement.
The Place That Didn't Exist by Mark Watson is published today by Picador, priced £12.99.  Click here to order.
Published: 14 Jul 2016
Recent Books
What do you think?