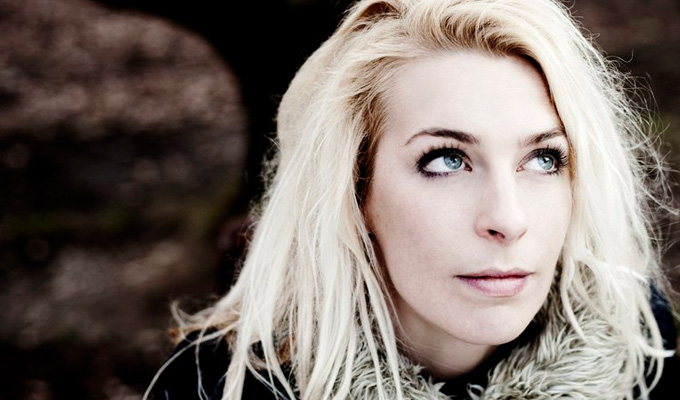 Sara Pascoe: Animal
Few comedians' books can lay claim to being important; but Sara Pascoe's debut, Animal, falls firmly into that category.
In it, she has taken a look at all the shit women have to go through, both biological and personal, and looked for the reasons behind it, evolutionary, social or a combination of the two.
But the angle that makes it so compelling is – like her stand-up show of the same name – the fact that her research is inspired by autobiographical incidents, occasionally harrowing ones, which she shares with honesty.
Yet even the heaviest subjects are tackled with wit, either disarmingly self-deprecating or mocking the absurd assumptions around which the world has come to work, or using the comedians' techniques of sketches in which she argues a case against a fictional antagonist.
Written with the conversational breeze of stand-up, it avoids the dry or preachy terms of the 'women's issue' section to become an essential read. It should certainly be a must for any pre-teen girls, with its frank descriptions of puberty reassuring them that their feelings are normal, if seemingly irrational.
Straight men would do well to read this too for an insight into what their partners, colleagues and targets of any accidental or deliberate sexism have to go though. So it's a shame, for many reasons, that the publishers chose the stereotypical pink for the cover that might deter the blokey-bloke types.
Animal is divided into three sections: love, body and consent, gradually building up the seriousness of the message from the evolutionary benefits of pair bonding, up through body image, periods and reproductive organs and on to female genital mutilation and rape.
However unpalatable the subject, the balance between entertainment, information and outrage is well-balanced. The facts are often presented in a jokey way – think QI, including its way of challenging perceived facts we think we all know – but with a greater sense of purpose and indignity.
After all, there's a warped logic to the way half the population is treated that's rife for comedy, even if it's sometimes of a bleakly wry flavour. Even on the simplest of subjects, the idea that somehow there's come to be some alleged shame in the fat deposits needed to make and sustain a life is a nonsense humanity has inflicted on itself, ripe for mocking.
But ours is not a world of certainties, and Pascoe sometimes lets contradictions hang, either in society or in her own mind. That's inevitable given that human behaviour is never logical, but she mostly tries to figure out scientifically where our prejudices and insecurities come from, so as to better understand them. That knowledge might be of only limited comfort if you're being made to feel bad about yourself – but it's some comfort nonetheless.
Her research, garnered from from widespread reading, is all presented thought the prism of her own experience, exposing emotional vulnerabilities which takes the book other giant step away from an earnest, strident gender studies tome. Her father, a jazz musician, left when she was young, after lots of affairs, while she's had body issues and a teenage abortion, and so much more.
That she's lived through so much of what she describes gives added weight to her arguments or accounting for her passion to explain. Not that she's unique in this, of course, most women have experienced much of what she discusses – though you might not know it from the many taboos that stubbornly persist.
Animal is just the latest assault on those illogical notions, using humour as the weapon, and a fine addition to the range of amusing, readable books about what it means to be a woman in the early 21st Century.
• Animal: An Autobiography of the Female Body by Sara Pascoe has just been published by Faber & Faber, priced £12.99. Click here, to order from Foyles.
Published: 26 Apr 2016
What do you think?