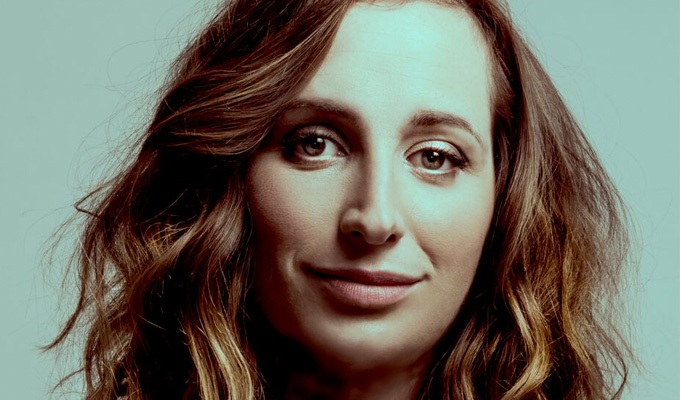 The Actual One, by Isy Suttie
Bridget Jones was never quite like this...
Yes, this is the autobiographical account of a singleton looking for love with The Actual One as her twenties turns into her thirties – but Isy Suttie's hunt is reluctant, not wanting to be drawn into the adult world. While her combination of artsy quirkiness, pragmatism and witty self-awareness is a uniquely endearing one.
She is the sort of person who builds an oversized papier mache penguin for a partner on a whim but is also happy to have a no-strings attached 'friends with benefits' when other options are absent.
That penguin, called Roy and costing her £180, proved a homemade nail in the coffin of the relationship, since the boyfriend was monumentally nonplussed to receive it. Essentially, if you think that giant gift is an adorably kooky, uniquely personal gift you'd be childishly delighted to give or receive, this book is for you. The more cynical need not apply.
The gesture is part of Suttie's desire to remain young and carefree forever, while her friends were settling down. It wasn't a conscious decision, but the state of affairs was thrown into painfully sharp focus on a new year's trip to the beach when she impishly went skinny-dipping. She expected to be followed by her friends, or at least have them hide her clothes in the spirit of high jinks. But again apathy was the reaction. 'What did you do that for?' one pal grumbled. 'We'll hit rush hour now.'
Such anecdotes might suggest Suttie is some esoteric head-in-the-clouds Amelie type, but her distain for the pretentious Hoxton set is explicit. And no one whose list of must-haves in a partner include strict adherence to grammatical diktats and absence of moisturiser can be that flighty. Indeed her hapless misadventures from her semi-reluctant dating days are told with a self-awareness and honesty that only heap on the char.
There are hilarious stories of a condom getting where it shouldn't and a sexual incident involving some parcel tape that doesn't go quite to plan told, even though the page, as if a shared confidence with a friend. Out of the bedroom, further stories tell of how she threw a pound coin at Howard Donald's head during a Take That concert and her slapstick mishaps on the ski slopes.
Illustrated with sketches and even songs dedicated to the men in her tale, The Actual One reflects the warmth and charm of Suttie's stand-up, and is an affectionately breezy read
And if nothing else, let's hope the book popularises the phrase 'custard cousins' for those linked by having had sex with the same person.
• The Actual One: How I Tried, And Failed, To Remain Twenty-Something For Ever, by Isy Suttie was published yesterday by Orion Books, priced £14.99. Click here to buy from Foyles.
Published: 29 Jan 2016
What do you think?