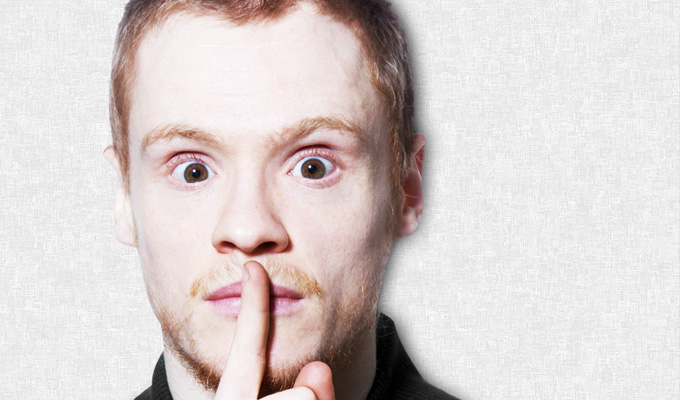 Reasons To Kill Yourself by Andrew Lawrence
A blunt, self-harm satire on the psychospeak genre, Andrew Lawrence's literary debut, Reasons To Kill Yourself, is a typically bilious incitement to suicide.
Expanding on the scorn and loathing of his current show of the same name, this companion piece, subtitled A Book About Your Wretched Life And Why You Should Probably End It, is a glass empty, glass smashed, slivers-slicing-your-wrists perspective on life.
Directly addressing the reader at the start, Lawrence presumes them to be a loser, stuck in a dead-end job aspiring to impossible dreams of home ownership and material fulfilment, pitifully lonely or engaged in a desperate relationship perpetuating the chain of human misery with the underwhelming genetic code of their offspring.
The world is run by a cruel 'cabal of evil' at the top and everyone is out to exploit you, including the cynical author. Crowing about the money he's extracted from you for its purchase, 'the vast bulk of the book is crap' he warns in the preface. And 'it runs out of steam after a hundred pages'.
Unfortunately, or perhaps appropriately, he's right, because his heart doesn't truly seem in it. The poetic precision and rancid, colourful vocabulary of his stand-up are missing on the whole, the dense passages of escalating, poisonous adjective becoming increasingly less punchy as the book wears on.
After chapters on why love is 'a load of old bollocks', success isn't based on merit and a bit about having children that's essentially a call for eugenics, he pads the latter sections with phobia material about spiders and fear of needles and denouncements of public holidays, going through the year month by month. Halloween may well be a tedious American import of enforced fun. But it hardly seems a significant factor in contemplating whether to top yourself.
The book's high point is the spiteful acknowledgements section, where Lawrence acknowledges the pricks who got in the way of him writing it, albeit without naming names. Sharp and vitriolic, the petty anger is hugely amusing. Too often though, his bitterness lacks a personal dimension and feels ill-focused and enforced, the tone almost weary, the swipes at organised religion and capitalism perfunctory.
As the underlying advice for all stations and situations is invariably and predictably to end it all, Reasons To Kill Yourself also lacks the surprise suggestions prescribed in the hippy, psychobabble self-help tomes he's ostensibly sending up. Although I guess it's some comfort that he's struggled to find too many persuasive reasons for doing away with yourself.
• Reasons To Kill Yourself: A Book About Your Wretched Life And Why You Should Probably End It by Andrew Lawrence is available as a Kindle book from Amazon, priced £6.45 Click here to buy.
Published: 5 Jun 2015
What do you think?