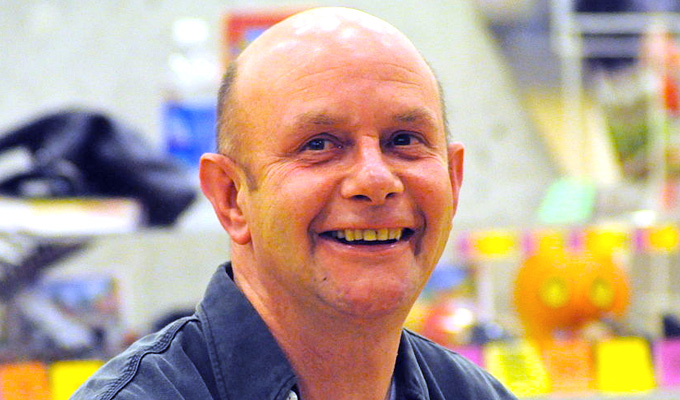 Funny Girl by Nick Hornby
In his first novel for five years, Nick Hornby evokes an alternative history of British comedy in which the nation falls in love with a Lucille Ball-like figure, Sophie Straw.
As premises go, it's hugely compelling, raising the question of why no female comedian of that stature broke through on these shores in the 1960s, at a time when social mores were in flux and comedy was starting to play a part in changing attitudes.
Poised to be crowned Miss Blackpool for 1964, Barbara Parker foresees a life of boring civil engagements and domestic drudgery, so flees to London.
Quick-witted, ambitious, a devotee of Ball and radio comedy, she's also stunning, a dead ringer for Arthur Askey's dumb blonde sidekick Sabrina. But she can only find work in a department store. And marriage still looks set to be the only option open to her.
However, a chance meeting in a nightclub leads to an audition for a terrible BBC sitcom pilot, part of the Comedy Playhouse strand that spawned the likes of Steptoe and Son.
Writers and Hancock obsessives Tony and Bill, friends since national service, are flavour of the month after a popular radio series. Clive is the shallow, handsome actor they've brought with them to be the male lead of this marriage comedy, while mild-mannered, pipe-smoking Oxbridge graduate Dennis is their benign producer.
They all know they've got a dud on their hands, forced onto them by the BBC's top brass. And they feel powerless to turn it around. That is until Sophie, (rechristened as Barbara), walks hesitantly into their lives and enchants them with her wit and beauty.
Inspired, Tony and Bill rework the script and their tight-knit unit set about creating the most popular sitcom on British television, Barbara (And Jim) – an odd couple affair in which she's northern working-class, he's southern middle-class, she's a traditional Tory, he works for Harold Wilson…
By far the most engaging sections of the novel are those concerning the creative process. Pressure to continually reinvent their characters' relationship, as well as from (genuine) BBC head of light entertainment Tom Sloan or rival emerging shows like Till Death Us Do Part, along with the team's messy, intertwining personal lives encourage them to challenge taboos and cross cultural boundaries.
Bouncing back and forth, the dialogue (in and out of rehearsal) is sufficiently funny, and the episode scenarios believable enough, to make Barbara (And Jim) seem a credible seminal sitcom.
Hornby artfully borrows from and tweaks comedy history to make the artifice less visible – there's a nod to Margaret Thatcher's love of Yes, Prime Minister; a television debate on snobbery and the cultural weight of comedy that echoes the Pythons debate with Malcolm Muggeridge; and even a present-day reflection on the justification of classic show reunions.
Everything is pulled together a little neatly at times, from Ball's cameo and the straightforward psychology underpinning Sophie and Clive's desire to be stars. But it's a typically readable tale from an author who's obviously done his research.
The vivacious but none-too-idealised Sophie would be a tremendous, career-defining role for any actor were Funny Girl to be adapted for the screen, which it absolutely cries out for.
Still, you sense that Hornby's greater interest lies in the far less glamorous Tony and Bill and the dynamic of comedy writing partners. One is more-or-less openly gay, the other not. So although they are uncannily in tune initially, their conflicting desires for artistic credibility and commercial security drags on them both. Those eureka moments when they experience a breakthrough are what ought to really endear this to fans of great sitcoms of the period.
• Funny Girl by Nick Hornby is published on November 6. Click here to pre-order from Foyles.
• The Chortle Comedy Book Festival takes place in Camden in London from November 7 to 14, featuring Terry Jones, Omid Djalili, Rebecca Front, Jenny Eclair, Francesca Martinez, Lucy Porter and more. Full details.
Published: 30 Oct 2014
What do you think?