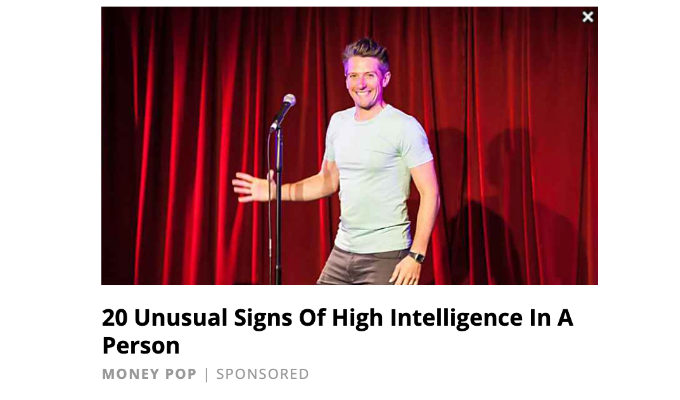 Look who's the poster boy for 'high intelligence'
Stand-up Stuart Goldsmith has unwittingly found himself as a poster boy for 'high intelligence'.
A picture of the comic on stage at London's Soho Theatre is popping up on websites to plug a clickbait article promising to reveal: '20 unusual signs of high intelligence in a person'.
It appears on panels placed by a web traffic company called Taboola, which are often found at the foot of news stories from major publishers. Chortle spotted it on an article on the Glasgow-based Daily Record.
The link goes to a website called MoneyPop, full of superficial content surrounded by prodigious advertising. Twelve pages into the article about intelligence the image of Goldsmith is used to illustrate the point that a good sense of humour indicates a higher intelligence, according to some research.
The picture was taken by photographer Venla Shalin in 2017, and available through agencies such as Getty Images.
Published: 10 Dec 2020
Recent News
What do you think?