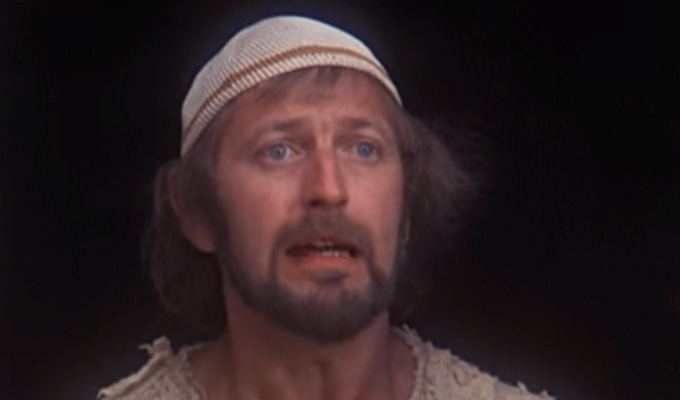 Quiz answers: March 27
1. Which character was played by Dave Plimmer in the TV series Count Arthur Strong?
Eggy
2. Who played a prison governor in the recent Radio 4 comedy Life On Egg?
Harry Hill
3. Released in the year 2000, which award-winning romantic comedy-drama film was set in the fictional French village of Lansquenet-sous-Tannes?
Chocolat
4. What was the full name of the Extras character that was played by Scottish comic Gerard Kelly?
Ian 'Bunny' Bunton
5. Paul Sinha appeared on which BBC TV show battling to become a quiz show opponent?
Are You An Egghead?
6. True or False: Mickey Rooney starred in the 1948 musical Easter Parade?
False. It was Fred Astaire
7. Charles Fleischer voiced which big screen cartoon character?
Roger Rabbit
8. Josh Hartnett plays a young man trying to stay celibate for Lent in which 2002 comedy film?
40 Days and 40 Nights

9. Which character was played by Tim Minchin in the 2012 tour of Jesus Christ Superstar?
Judas Iscariot
10. Which member of the Monty Python team played Brian in the film The Life of Brian?
Graham Chapman (pictured)
.
Published: 27 Mar 2018
Recent News
What do you think?