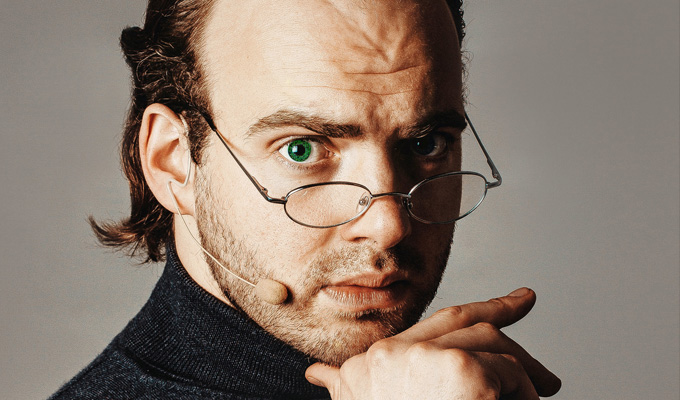 The Damian Slash Mixtape
One sketch in the opening episode of The Damien Slash Mixtape spoofs Open Book, but with Mariella Frostrup replaced by a much more urban voice, bigging up a Twitter beef between two literary heavyweights.
It's a little similar to the way Slash himself has crashed on to Radio 4, with an urgent, noisy show that feels more like the sort of comedy offerings Radio 1 put out when it dabbled in 'the new rock and roll' in the Nineties, rather than something that shares a wavelength with Thought For The Day.
The vigorous soundscape is busy with effects, such as the frequent tape rewind between skits (like the record scratch, there's no digital equivalent) or a jingle reminding listeners of Slash's name every 30 seconds, as if he were a particularly insecure local commercial radio DJ.
Maybe the constant reminders are necessary, as Slash – real name Daniel Barker– is so vocally dexterous that you have to be reminded that it is all the same man in every scene of this brisk 15-minute episode.
Sketches start on the safe side. A Morgan Freeman voice just because he can in a quickie that could have been a Dead Ringers reject, or a hipster character that's little more than a cluster of all the overfamiliar Shoreditch clichés Slash can muster, opening a pop-up gluten-free juice bar.
But then he starts letting things get a little strange in short, surreal narratives that span several scenes. Favourites are the internet troll who, far from being a sad angry loser, is an erudite well-spoken man considering his work as performance art, and the delightfully offbeat concept of a dog building up a relationship with his new owner like a particularly creepy predator.
Slash's throw-everything-at-it approach produces dividends, but it's notable that the less frenetic moments are the ones that prove the most memorable.
Review date: 14 Jun 2017
Reviewed by: Steve Bennett
Recent Reviews
What do you think?