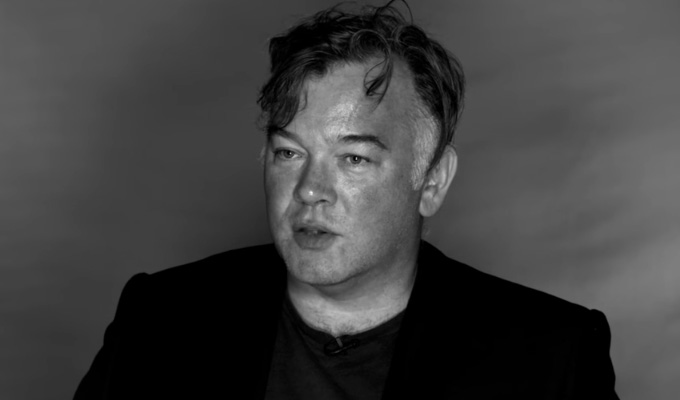 Dying Laughing movie review
More than 50 stand-ups talking about stand-up. The elevator pitch for Dying Laughing couldn't be simpler.
For anyone interested in the mechanics and culture of comedy, the prospect will be irresistible, especially when you consider the line-up includes the likes of Chris Rock, Stewart Lee, Garry Shandling and Billy Connolly – as well as some much more obscure names. Jerry Seinfeld alone could muse on comedy for 90 minutes and it would be fascinating.
The documentary, from British directors Lloyd Stanton and Paul Toogood, takes a familiar shape, from comics sharing their first uncertain gig, through the loneliness of life on the road, the dedication and persistence it takes to make it, the debate as to whether only those with a certain psychological flaw are drawn to comedy and, of course, those awful gigs. This is a film with as many deaths as Game Of Thrones, even if they are 'only' metaphorical ones.
As Seinfeld says, the only key to being a good comic is 'the ability to withstand self-torture'; and isn't there something of Greek mythology in comedy's demand that one must suffer the torments of death to attain greatness?
The film is not always funny, and doesn't aim to be, as the only thing most comedians take seriously is comedy itself. 'We are the last philosophers,' is Rock's opening sentence – a pretension comedians would probably mock in any but their own.
But then comics are united in what they have been through, an experience Dying Laughing aims to explore. To some extent, the film romanticises the terrible baptism of the grim gigs, each dreadful tale illustrated with shabby-chic cinematography of squalid, soul-deadening motels in bleak industrial wastelands and crumbling comedy clubs, plastic letters falling off their ageing marquees.
Do you have to be a certain type of person to endure all that in the hope of uncertain success? It seems so, although the film is keen not to explicitly play to the 'tears of a clown' cliché. As Jim Jefferies puts it, the idea of the depressed comedian is a myth that endures because stand-up is 'the only occupation where you're *allowed* to talk about being a manic depressive'.
There is little that people like to ask of comics more than their worst gigs, and Dying Laughing certainly sates that. Although perhaps there's a little too much emphasis on the negative: a parade of comic after comic lining up to describe the ugly scene of being booed off has ever-decreasing impact, as the film temporarily forgets that a stand-up gig is supposed to be fun.
Yet there are memorable stories: Royale Watkins is reduced to tears recalling his worse death, his humiliation at bailing out still haunts him, heightened by the burning shame of his failure taking place in front of his hero, Michael Jordan. Yet the kindness of compere Bernie Mac trying to get him some love from the audience also speaks volumes about the camaraderie among stand-ups. The message is reinforced with Tiffany Haddish emotionally describing how stand-up turned her life around.
For out of the darkness comes light. Stand-up can be a powerful unifier, as comedians form a community from an initially disparate audience, a 'Jedi mind trick' to make the many become one. Even if that spell can be undone by a single heckler, as Connolly resignedly explains.
He has some of the funniest stories, alongside Dom Irrera and Emo Phillips, neither showing any desire to use the 'off' switch on their stage personas. But the truth and honesty of the stories can be funnier than any joke, which is where Dying Laughing finds its emotional and entertainment hook.
• Dying Laughing is out in cinemas and on demand from Friday, following a premiere at the Prince Charles Cinema in Central London on Thursday.
Review date: 12 Jun 2017
Reviewed by: Steve Bennett
Recent Reviews
What do you think?