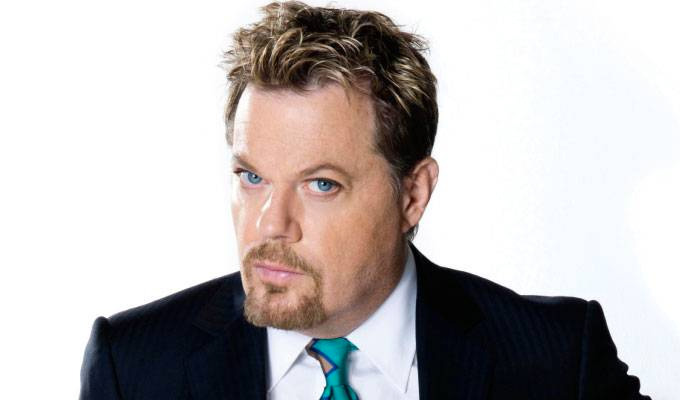 Eddie Izzard: The thought of wearing a dress made me sick
He's the world's most famous 'action transvestite'. But Eddie Izzard said he became '100 per cent psychosomatically ill' the first time he was asked to wear a frock in public.
The comic was 16 years old when he was cast in a college comedy sketch that required him to cross-dress.
At the time he was still in the closet as a transvestite – even though he says he knew he was wired that way since he was four.
In his memoirs, Believe Me, Izzard concedes that the role would have been 'the perfect cover' for him, but that he became so consumed with the pressure of it that he became ill.
He said: 'My brain was overloaded because it was "taboo", "wrong", "not what you're supposed to do", And suddenly, despite having the perfect cover to do what I'd always wanted to do – wear a dress, put on makeup heels, whatever – I was sick as a sick dog.
'My body and brain could not deal with it. There had been no slow buildup to it. Just one day prior I wasn't "allowed" to wear a dress, and now for several nights during rehearsals and performances. I was going to have to wear a dress.
'So my brain made an executive decision. I got ill. So ill that I couldn't perform in the show.'
He finally came out to for the first time five years later (but not to his father, and theb the rest of the world, for eight more years after that)
• Believe Me, A Memoir of Love, Death and Jazz Chickens is out now. Read our review, and order it, here.
Published: 13 Jul 2017
Recent Punching Up
What do you think?