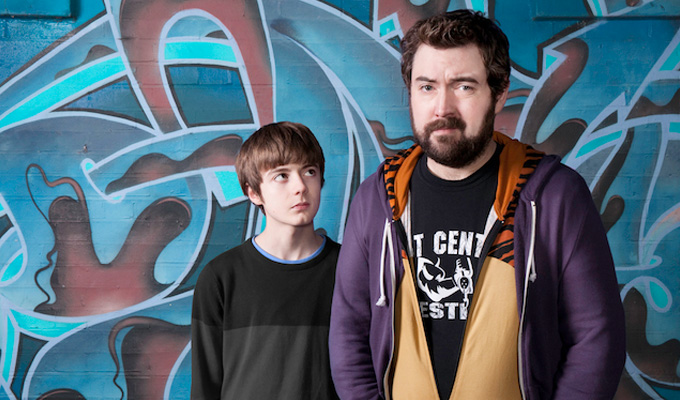 Uncle comes to Dave
The best of the week's comedy on TV and radio.
Tuesday July 18
UNCLE: The BBC Three series lands on Dave, with Nick Helm as the depressive 30-something man-child who is made to look after his neurotic nephew, Errol. The reruns kick off with the first two episodes as a double bill. Dave, 10pm
Wednesday July 19
THE WINDSORS: In the third instalment of the comedy soap opera about the royal family, Kate is reluctant to join a royal pheasant shoot, but Wills warns if she's ever going to fit into the family she'd better kill something, while Wills stumbles upon his father's identical twin brother Chuck, kept prisoner in the attic. Channel 4, 10pm
Thursday July 20
NOT GOING OUT: Lee Mack's sitcom starts a repeat run of its fourth series on Dave with a triple bill. 9pm.
Saturday July 22
A BRIEF HISTORY OF THE TRUTH: In the latest in an occasion series of investigations, American satirist Joe Queenan explores the murky world of fake news, prejudice and alternative facts. Radio 4, 9pm
Sunday 23 July
TALKING PICTURES TV: As we reported last week, Vic Reeves takes over the vintage movie channel for the day. Here is more about that...
Published: 16 Jul 2017
Recent News
What do you think?