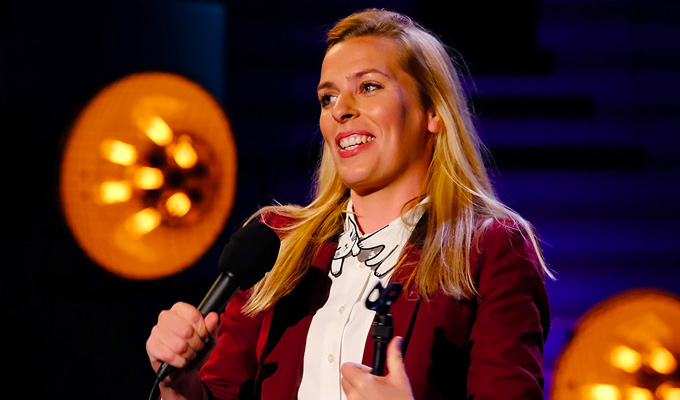 Sara Pascoe, New York oddballs and race in stand-up
This week's best comedy shows on demand.
Live From The BBC
A new series of BBC Three's iPlayer stand-up show kicks off with Sara Pascoe in a 30-minute mini-special. In her set, the smart and charming comic takes to the stage of the BBC Radio Theatre in London to talk honestly about love, sex and modern life.
Other performances will be released in coming weeks, while previous episodes of shared bills, featuring the likes of Spencer Jones, Nish Kumar, Adam Hess and James Acaster are also still available.
Watch here.
Oh, Hello On Broadway
Elderly oddballs Gil Faizon and George St Geegland – the alter-egos of stand-ups Nick Kroll and John Mulaney – have become something of a cult of New York theatre, with fans including David Letterman and Mel Brooks. Now their vaudevillian stage show has been captured for Netflix to maybe broaden that niche appeal internationally.
George says he is 'neither nor Jewish nor a woman but like many men over 70 I am somehow both,' whole Gil is described as looking as 'if Steven Spielberg hadn't made any money'.
They Kvetch and banter very entertainingly, speaking in amusingly peculiar cadence and with jokes much smarter than their fretful eccentricities might suggest. For their personalities are strange, but fully developed.
For comparison, a British kindred spirit might be Barry From Watford, but these duo are very distinctive and very New York… and something of a comedy revelation. Watch here.
A Funny Kind Of World
Julia Sutherland takes the often awkward topic of race in comedy in this BBC Radio Scotland show that blends stand-up and interview.
She speaks to Brendon Burns, who has become increasingly obsessed with the subject and its hypocrisies in his work, while fellow comic Tez Ilyas vents his frustration at cultural ignorance in Britain. Stand-ups Masud Milas and Athena Kugblenu share their experiences, too.
The show originally aired on Boxing Day, but a repeat this week has made it available on demand again. Listen here
Published: 17 Jun 2017
What do you think?