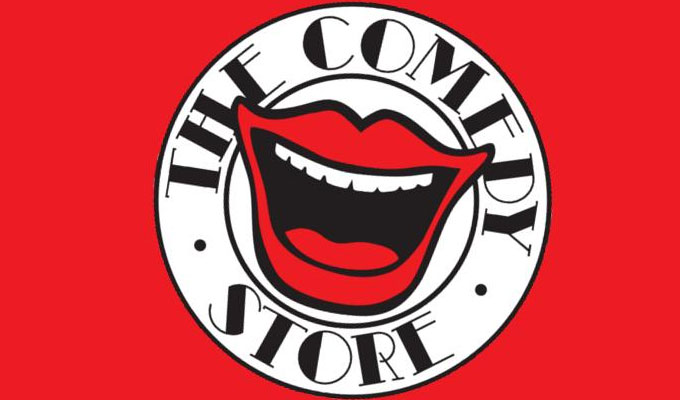 Comedy Store cancels gig following Manchester atrocity
The Manchester Comedy Store has cancelled its fundraiser for comedian Jim Tavare tonight, in light of the murderous attack at the Manchester Arena.
It had been due to host a benefit gig towards the British stand-up's medical bills after he was seriously injured in a car crash in Los Angeles earlier this year.
However, in the light of the suicide bomb that claimed 22 lives at last night's Ariande Grande, the venue has decided to postpone the event.
The venue posted on Twitter: 'Tough decision but we are moving tonight's charity show. We will let you know as soon as we have the new date.'
Elsewhere in Manchester, the XS Malarkey Comedy Club vowed to go ahead in defiance of the horrific attack.
Promoter and compere Toby Hadoke said on Twitter: 'Tough call but we'll still put on a show at @xsmalarkey tonight: exhibiting the solidarity & laughter that the terrorists want to eradicate.'
The murders have promoted emotional messages from Manchester's comedy scene.
Jason Manford couldn't hold back his uncomprehending grief in a 40-minute Facebook Live session, tearfully musing of terrorists: 'They want your life to change. For 20 people tonight there's an empty bed in each of their houses... God'.
Posting on Facebook, he added: 'Absolutely devastated for all those people who lost their lives last night in Manchester, my heart breaks for those families. I'm so sorry about all those injured and who's lives have been devastated by his act of cowardice and for all the young people who will never go to another concert in their lives because of this horrible night and will be effected psychologically forever.'
And he paid tribute to emergency services, the venue stewards 'and to those legends who made me proud to be Mancunian by offering rooms and lifts home in people's desperate hour of need… Made me realise that although they think these events make us weaker, they actually bring us together as a community and eventually make us stronger.'
Cold Feet star John Thomson added on Facebook: 'It's just awful, terrible atmosphere everywhere, a city in mourning. Innocent children & families.'
And Mick Ferry posted on Twitter: 'So hard to comprehend what is happening. My heart and love go out to all those affected this night.'
Published: 23 May 2017
What do you think?