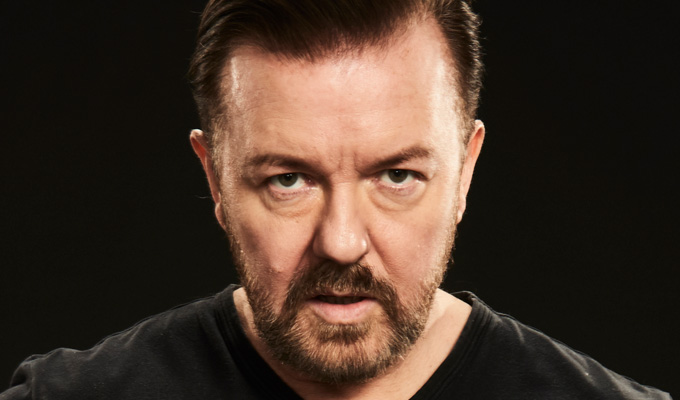 Gervais: Platinum tickets raise £160k
Ricky Gervais says he has raised nearly £160,000 from selling high-priced platinum tickets for his Humanity tour.
The aim was to take the money that super fans were prepared to pay out of the pockets of ticket touts and to good causes.
Now it has been announced that the RSPCA and Macmillan Cancer Support in the UK are to receive more than £65k each.
Platinum tickets for his Hammersmith Apollo gig on October 5, for example, are priced £160 for Rod F seats.
Gervais said: 'This scheme is taking back the thousands of pounds ticket touts make every year by giving this money to good causes instead.
'It's such a privilege that people will pay money to come and watch me perform stand-up, and I hope that fans across the world continue to recognise the positive impact that buying platinum tickets has on worthwhile causes.'
The prime seats are sold via ticketing giants such as Ticketmaster, which have been accused of profiting from the 'secondary ticket' market through resale websites.
Lynda Thomas, chief executive of Macmillan Cancer Support, and Jenny Cooper of the RSPCA said they were 'very grateful' for the donations.
Humanity plays 63 dates around the world, including three weeks at the Eventim Apollo in October.
Published: 20 Mar 2017
What do you think?