Simon Amstell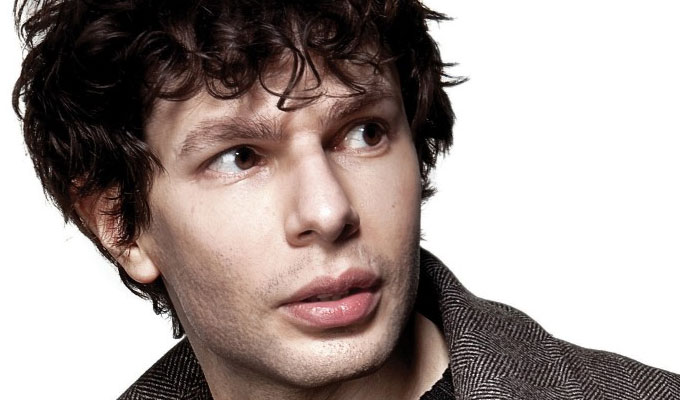 Date Of Birth: 29/11/1979
Simon Amstell Videos
Reviews
Simon Amstell at Latitude 2014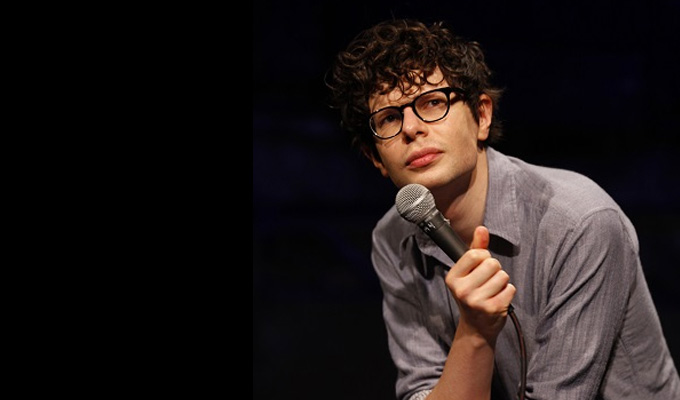 Everyone can learn a lesson from improv, Simon Amstell tells us in this early look at material set to form part of his next tour. The lesson is not, as you might think, 'never go and see student improv' but rather that we should follow the rules of the game: always say yes and never block an opportunity.
Amstell admits this is his main problem in life,not living in the moment. Which can be problematic for a comedian, since his anecdotes don't necessarily have punchlines. Instead he makes his excuses and leaves the situation, reluctant to commit to the moment. Instead of a ribald story his audience can enjoy vicariously, it's his reticence that's the joke…
That's not to the detriment of his set; as he says 'funny comes truth'; and while this material is less self-lacerating than the most barbed of his earlier work, it is honestly confessional about his desire to be free of all the trappings of ego that hold him back from seizing the day. How he envies people with autism, he says, imagining them freed from the need to be polite and follow convention.
Of course freedom's all well and good, but as a comedian you have at least one constraint: to be funny. In its current state, Amstell's material hits about eight times out of ten, although some of the more challenging routines still struggle to square that circle, most notably his bleak analogy between eating meat and the concentration camps, which rather stuns the audience with its extreme imagery.
But the idea that a comic could ever be ego-free is laughable of course. He also needs to 'be loved and thought of as special as fascinating', not to mention adored by his audience, and that internal struggle – that every self-aware person can surely identify with on some level – is well-vocalised.
Pegged on to his main philosophy are routines about sex dungeons and the Queen (separately, I should add); and his ill-judged comment on Radio 1 on the day Nelson Mandela died. Everything his does or observed ins examined in forensic detail by this most navel-gazing of stand-ups. It remains as frank and fascinating as always.
News
Comments
Simon Amstell Dates
Represented by