Rik Mayall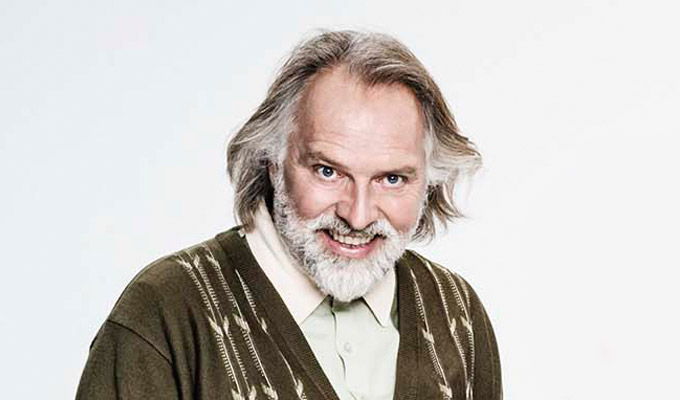 Rik Mayall went to Manchester University where he read drama. While there, he formed a theatre company called 20th Century Coyote, which soon reduced down to himself and Adrian Edmondson. They took a show to the Edinburgh Festival in 1977 and on to London's fledgling alternative comedy scene at the Comedy Store and Comic Strip.
The comedians from that latter venue went on to make The Comic Strip Presents shows for the new Channel 4. Mayall then went on to co-star in The Young Ones, which he co-wrote with Ben Elton and Lise Mayer.
In 1983, Mayall toured as Kevin Turvey and The Bastard Squad, in the guise of a naïve and useless left-wing poet that became famous via the TV show A Kick Up the Eighties. And his double act with Edmondson, The Dangerous Brothers, was also a regular strand on Saturday Night Live.
Other credits with Edmondson include Filthy, Rich and Catflap, three series of Bottom and the subsequent live tour and in 1991 appeared in the West End production of Samuel Beckett's Waiting For Godot.
He also starred as Alan B'Stard in four series of The New Statesman, which was updated for New Labour and a theatre tour in 2006, and Rik Mayall Presents, which earned him best comedy actor at the British Comedy Awards in 1993.
Other credits include Flashheart in Blackadder, two series of Grim Tales, Saturday Night Live. His theatre work included Cell Mates and The Government Inspector at the National Theatre.
Rik Mayall Videos
Reviews
Bottom 2001: An Arse Oddity
Note: This review is from 2005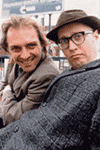 The show's called Bottom, this instalment is subtitled 2001:An Arse Oddity, and the poster shows our protagonists emerging from a cartoon anus.
Even if, by some freak, you were unaware of the previous work of Rik Mayall and Ade Edmonson, you could probably hazard a guess that sophistication is not going to be the order of the day.
Which is a shame, because Bottom always hinted at something more substantial. Two frustrated inadequates, forever destined to be trapped together by their failings, blaming each other for the inevitable and hopeless situation and never, ever being able to leave.
But whenever the subtext dares to even suggest itself, they pull back and bash each other senseless with hammers. After all, this is slapstick, not Steptoe.
And how the ultraviolence is lapped up. For, however clever they could be, these two always get their biggest laughs with the well-aimed baseball bat, not the well-aimed mot juste - and you don't mess with a winning formula.
At the start of this new show, the pair find themselves not in the squalor of their dingy Hammersmith flat, but stranded on a sun-kissed desert island.
It does smack of the gimmick - in the same way the Grace Brothers staff decamp to Spain for the Are You Being Served? movie - and it does destroy some of the sense of eternal failure of the characters forever confined to the same dismal location.
But things are soon back to normal, with the familiar mix of juvenile set pieces, cartoon violence and creaky puns from the music hall era.
In fact, for all the swearing and prurient content, Rik and Ade really are children of variety. They even say of the audience: ' know they're out there. . . I can smell them' - which was an old line even when Morecambe and Wise used it.
The only thing that's changed are taboos about sex and violence, which means the entendres are single rather than double and the slapstick sadistic rather than knockabout, but the heritage is obvious.
And, like the stars of yesteryear, the pleasure is in simply seeing these two perform.
It is a joy just to watch them revel in the roles they've played for the past 20 odd years, teasing each other and the audience with the predictable.
And with two decades of experience, these two certainly know how to whack each other with a spade and make it look convincing. Because for all the no-brain set-ups, every cartoonish set piece is spectacularly well staged.
Having said that, Mayall and Edmonson do get more experimental in the second half. Inexplicably transported from their island paradise to a featureless pod, the two are now physically as well as mentally trapped, and the metaphors about their endless purgatory become much more literal.
This is where the show gets cleverer than you might expect, and a welcome change of emphasis it is, too. There's postmodern references to their characters and the actors who play them, real desperation at the hopeless situation they're in and, of course, the hammer in the bollocks. Because, again, as the premise gets interesting, the slapstick, literally, kicks in.
These two know what their public wants. And what their public wants is a smack in the head.
Ultimately, the fourth wall is completely demolished, and the duo end up addressing the audience from the set of a sealed pod, not the pod itself, in a tirade culminating in rather a pathetic song about pants.
Other than this, 2001: An Arse Oddity is an enjoyable show on many levels. But you can't help feel that their two masters - exaggerated, foul-mouthed slapstick and subtle tragi-comic situational comedy - make uneasy bedfellows.
Steve Bennett
Southend
September 2001
News
Comments
Rik Mayall Dates
Sorry. We have no listings of forthcoming performances by this comedian.