Miles Jupp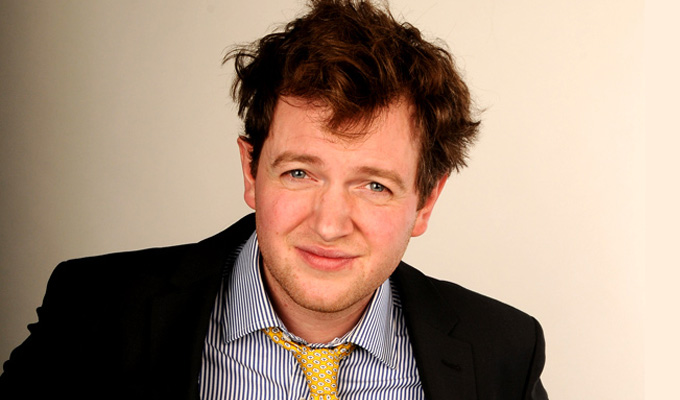 Children will recognise him as Archie The Inventor in Balamory, but Miles Jupp is also an award-winning stand-up.
He started his career with victories in two new act competitions in 2001 - Channel 4's So You Think You're Funny and the Leicester Festival of The Year award. Two years later he was nominated for the Perrier Best Newcomer Award for his show Gentlemen Prefer Brogues.
On TV his upper-class persona landed him regluar apperances on BBC Scotland's Live Floor Show and has appeared on Paramount's The World Stands Up and Channel 4's You Must Be Joking, among others.
He is also a member of the sketch team The Lost and Lonely Rebels.
Miles Jupp Videos
Reviews
Miles Jupp
Miles Jupp doesn't immediately do much to thwart expectations. Just a couple of plummy syllables of that posh voice and you'd peg him as a fogeyish, cricket-loving, slightly pompous arse, with impeccable breeding but difficulty relating to the messier real world.
And so it transpires in the tweedy version of himself he projects in his stand-up, as he tuts at litterbugs or comes off worse in an encounter with feckless, reckless teens. Preserving his decorum isn't just a challenge in the outside world. With four children under five – 'infant captors' he calls them –  no moment at home is his own in a chaotic maelstrom of preparations, clean-ups and relentless questions.
Jupp isn't the first comedian to bemoan a life lost to offspring or to have come off worse in street encounters with uncouth youths, but the joy here is in the detail. Jupp has put his good education to excellent use, with every adjective a delight, every turn of phrase exquisite. He's a man who gets his authority from language – well, it certainly isn't from a laddish swagger – and nails every line. The thoughts are as precise as the writings, and he adds tags to his anecdotes that perfectly nudge them on to yield unexpected extra laughs.
News
Comments
Miles Jupp Dates
Represented by