Miles Jupp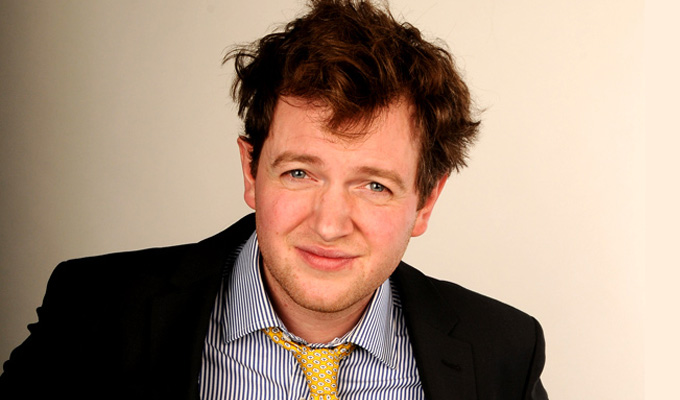 Children will recognise him as Archie The Inventor in Balamory, but Miles Jupp is also an award-winning stand-up.
He started his career with victories in two new act competitions in 2001 - Channel 4's So You Think You're Funny and the Leicester Festival of The Year award. Two years later he was nominated for the Perrier Best Newcomer Award for his show Gentlemen Prefer Brogues.
On TV his upper-class persona landed him regluar apperances on BBC Scotland's Live Floor Show and has appeared on Paramount's The World Stands Up and Channel 4's You Must Be Joking, among others.
He is also a member of the sketch team The Lost and Lonely Rebels.
Miles Jupp Videos
Reviews
Comedy Hullabaloo Opening Gala
Comics have to play some dives in their line of work... but the Royal Shakespeare Company's Courtyard Theatre is not, as many point out tonight, one of them. More used to the comedy of Love's Labour's Lost than the stand-up riff-raff, the venue has been pressed into service for Stratford-upon-Avon's first Hullaballoo Comedy Festival weekend, produced by the people behind Underbelly.
The town has a not-undeserved reputation for being very middle-class; an image confirmed when host Hal Cruttenden asked who was local, and hands shot up – not a lairy 'wa-hay!' to be heard. He was the perfect choice as MC, as bourgeois as the audience; terribly embarrassed about his social status that pangs his liberal conscience about inequality, even if he's far too comfortable in life to do anything about it. It's an honesty about the situation of so many Guardian-reading Middle Englanders that gives his gags a punch beyond the astute class observations.
It turns out that playing here was once an ambition of Cruttenden's, since he trained as an actor before the plan B of comedy took over. 'Did they employ me at the RSC?,' he splutters with privileged upset. 'Did they fuck! So I'm going to desecrate their stage with knob jokes.' Though in truth, his sharp, witty routine about his ineffectual parenting, his timidity compared to his Northern Irish wife, and flimsy grasp of current affairs was far more stylish than that.
News
Comments
Miles Jupp Dates
Represented by