Jack Dee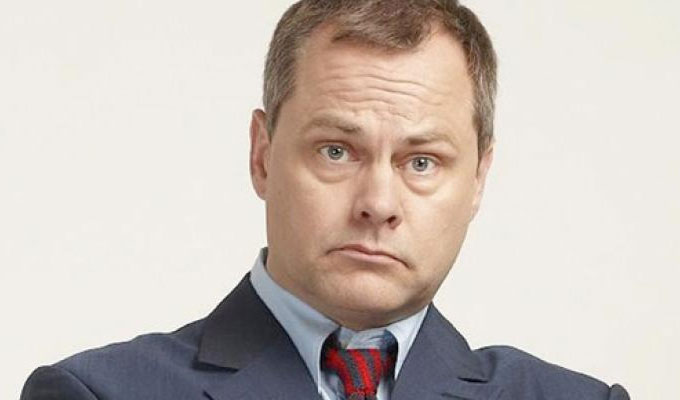 Date Of Birth: 24/09/1962
Dee's first public act was an open-mike gig in 1988. He toiled away on the circuit with little success, while holding down menial kitchen jobs.
Disillusioned with his lack of progress, he was ready to quit when he took to the stage with a grumpy, 'couldn't care less attiude' which, to his surprised, won over the audience. In that moment he found his voice – and a career.
Things really took off in 1991, when he won the British Comedy Award for best stage newcomer as well as a Perrier Award nomination.
In February the following year he landed his own, series on Channel 4, setting him on the road to fame. By 1995 he was starring in his own series on ITV.
His list of awards to date include two at the 1995 British Comedy Awards, three British Advertising awards for his infamous 'widget' John Smith Bitter commercials in 1997, and the best stand-up gong at the 1997 British Comedy Awards.
As well as his comedy work, he has appeared on TV dramas including The Grimleys in 1996; fairground romance, Tunnel of Love in 2004; and The Deputy, where he played a political fixer alongside Warren Clarke, also in 2004. He has also performed in Yasmina Reza's award-winning play Art in the West End. Probably one of his most memorable television appearances was on the first Celebrity Big Brother, in 2001, which he won.
In 2004, Jack returned to stand-up on television with Jack Dee: Live At The Apollo featuring stand-up appearances from Joan Rivers, Ross Noble and Ardal O'Hanlon.
Jack Dee Videos
Reviews
Jack Dee 2012 tour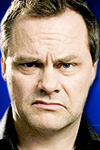 It's fair to say Jack Dee's reputation precedes him. He only need make sardonic reference to himself as 'the friendly face of London' here to keep spreading the sunshine, to get a laugh. 'Believe it or not I went through a period when I was really quite morose...' he tells us, to no one's surprise.
It's a grumpy old man act that probably suits him more now he's in his fifties than when he started stand-up all those years ago – though, of course, it's exaggerated for comic effect. He's more someone who doesn't suffer fools gladly than an out-and-out grouch, though the cascade of irritants that seems to count as his life gives him plenty of reasons to be cheerless.
His listlessness extends to his delivery, too. Ironically, since he was the first host of Live At The Apollo, he is a world apart from the bouncy young things who fill our TV stand-up shows today. Almost motionless in his dapper suit (in a natty Pub Landlord burgundy) and loosened tie, he rumbles though his sizable list of pet peeves summoning up only the energy to raise a sneer or a watery, thin-lipped smile.
Some things are easy pickings: the new age healer doing some nonsense with an aura, the 9/11 conspiracy theories who'd truck no argument or the false cheeriness of food labelling. He doesn't want to engage with this sort of an idiot, and has come up with a new app to avoid them online, that responds automatically to every tweet with a tired: 'So what?' It should be the title of the tour.
The electrician he called out to fix a dodgy light switch could clearly do no right – you almost feel sorry for him, he wasn't as feckless as some – but still the way Dee picks apart their encounter is masterful. Even a trip to the Titanic museum gets his goat, as he's denied the same experience as the youngsters.
Dee sometimes rests on his reputation and assumes that our expectation of his dour response is enough. And sometimes – when he complains sarcastically about his teenagers raiding the fridge, for example – he sounds like just like any other middle-aged dad. Yet his daughter's attitude, so perfectly summed up in an anecdote about her trip to Glastonbury, can only be responded to with weary resignation, and longer stories such as this are more rewarding as he paints a fuller picture.
He uses his family experiences as a springboard to a routine about Jesus's teenage years, which has been done plenty of times before with the same punchlines (possibly first by the great, forgotten John Dowie, though I can't be sure).
The feckless offspring, the neighbour he can't get on with... his stand-up has some familiar traits from Lead Balloon, the sitcom that's kept him off the road these past six years. Though he's been away, he hasn't entirely rested on his laurels, and there are a couple of segment here that nudge his stand-up into new directions. His encounter with a lost Japanese tourist play with racism - or rather the fear of it – and is intriguingly ambiguous, even if it needs a stronger payoff.
More surprising yet is his encore, when he brings out an undersized guitar and demonstrates a hitherto hidden talent for blues music, as sings his way though some of the dead-end jobs he had before comedy. You could almost call it jaunty. Well, at least by comparison.... if this is his midlife crisis, it's a welcome one.
News
Comments
Jack Dee Dates
Represented by
ADVERTISEMENTS
Products
Jack Dee: So What? Live
Channel 4 Comedy Gala 2013
Starring: Adam Hills, Alan Carr, Diversity, Jack Dee, Jason Byrne, Jo Brand, Jon Richardson, Jonathan Ross, Josh Widdicombe, Kevin Bridges, Lee Evans, Michael McIntyre, Miranda Hart, Nina Conti, Paddy McGuiness, Paul Chowdhry, Rhod Gilbert, Rich Hall, Russell Brand, Seann Walsh, Tom Stade and Warwick Davis.
Jack Dee: Live Stand-Up Collection 2012
Live at the London Palladium,Live and Uncut, Live at the Apollo, Live Again and The Best of Jack Dee's Happy Hour
Lead Balloon Series 4
Lead Balloon Series 3
Channel 4's Comedy Gala
Thanks For Nothing, by Jack Dee
Memoirs
Lead Balloon Series 2
Lead Balloon Series 1