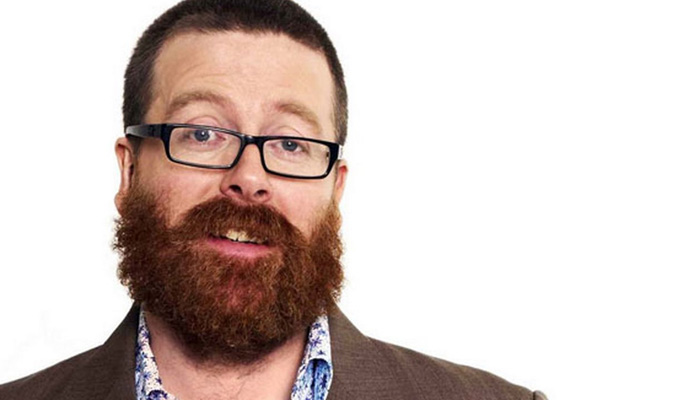 Frankie Boyle has launched a typically forthright attack on risk-averse TV commissioners, toothless middle-class satire and the lack of women on panel shows. At the Edinburgh International Comedy Festival, the comic also defended his own reputation – saying much more thought went into his jokes than simply trying to create knee-jerk offence. Boyle said that British TV executives 'are generally scared of content,' adding: 'Their main motive is to avoid  controversy. …
Edinburgh Fringe
Fast Fringe
Saturday August 23
Line-up: Mark Watson, Angela Barnes, Michael Fabbri, Nish Kumar, Romesh Ranganathan, Alfie Brown, Sean McLoughlin, Jamali Maddix, Tommy Cooper, Bearpit Podcast Podcast, Quint Fontana, Charlie Dupre, MCs Peacock & Gamble 18:40 Pleasance Dome. Tickets.
Laugh track
What music do you come on to and why?
This year, I will be mostly coming on to Pearl Jam: Got Some. It's got no special meaning but just comes at you 100mph. A good way to set up the show. It can only go downhill from there. Carl Hutchinson, Pleasance Courtyard, 20:20
The Big Ask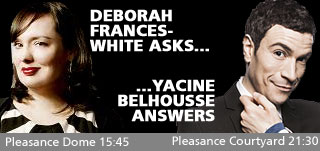 What would be your fantasy gig?
My dream bill would be: Dave Chappelle, Eddie Murphy (circa Raw), Jerry Seinfeld, Louis CK, and my mum Meriem. She's the funniest person I know. I'd also have Jesus doing a sketch called 'I am telling you for the last time' and Isaac Newton juggling soft balls and singing a song to explain gravitational theory. If the moon isn't available for this gig, the venue would of course be That in the Pleasance Courtyard - the best venue I know!
If you could be one other comic for a night, who would it be?
I'd choose Bill Cosby just because he is the oldest comedian performing today; I would love to have access to his memories. He also has many skills such as his use of silences, and is full of comedy wisdom. His style is totally different from mine, so I'd be curious to feel what this maestro feels.
Which joke or routine do you wish you'd written? Eddie Izzard's Darth Vader Canteen and the sequel with God in Force Majeure.
Live Comedy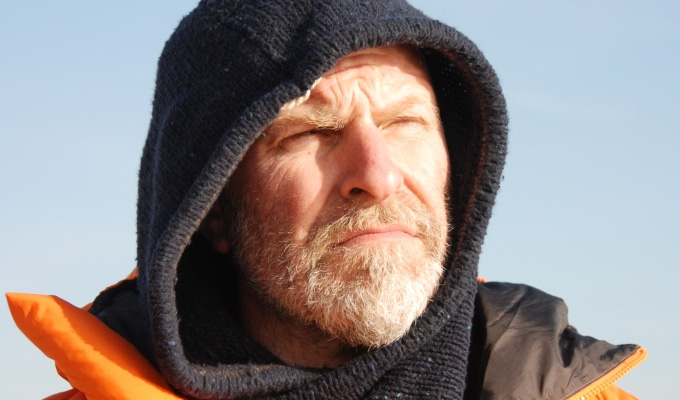 Gig Of The Day
From 19:30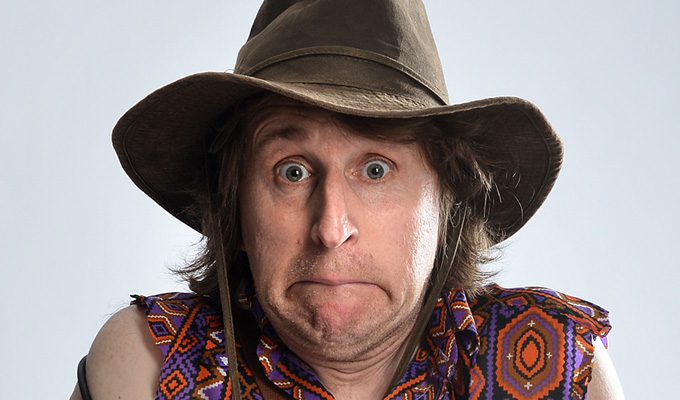 Book now
Sunday 31st May From 19:30