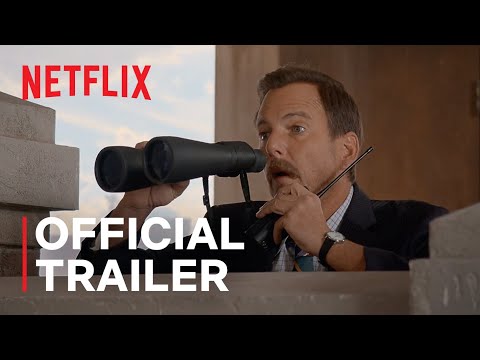 Trailer for Will Arnett in Murderville
Here's the first trailer for the Netflix remake of Murder In Successville, called Murderville.
Will Arnett stars as senior detective Terry Seattle, helping guest stars Annie Murphy, Conan O'Brien, Ken Jeong, Kumail Nanjiani, Marshawn Lynch and Sharon Stone solve a crime.
The guests have to improvise around the bizarre situations thrown at them, with Arnett and the rest of the cast responding accordingly.
The Bojack Horseman star is also behind the remake, having who secured the rights to the original, which ran on BBC Three for 18 episodes from 2015 to 2017.
He previously told the Hollywood Reporter: 'We're basically making Law & Order without a script… I have to give these people credit because it's freakin' scary as shit.
But he added: 'I do think people liked the idea that they could come in, they didn't have to learn any dialogue and they could be themselves and just go for a ride
The Inbetweeners co-creator Iain Morris is directing some of the episodes, while the roster of executive producers includes original UK star Tom Davis, creator Andy Brereton and director James De Frond.
Murderville will be released on Netflix on February 3.
Published: 24 Jan 2022
What do you think?