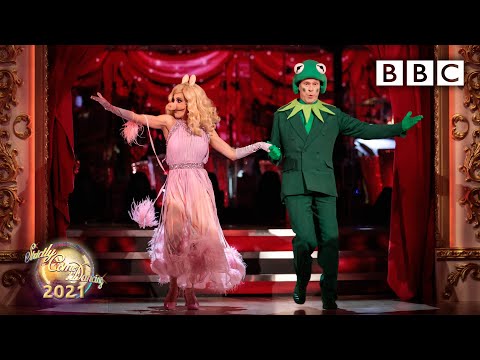 Robert Webb IS Kermit The Frog
Robert Webb dressed as Kermit The Frog for his dance on Strictly Comedy Dancing tonight.
His professional partner Dianne Buswell donned a Miss Piggy outfit to do a quickstep to the Muppet Show theme.
Webb's comedy partner, David Mitchell and his wife Only Connect's Victoria Coren Mitchell were in the audience cheering him on.
Robert and Dianne received some criticism from judges and scored 25 out of a possible 40, coming 10th out of the 14 couples in the competition.
Published: 9 Oct 2021
What do you think?