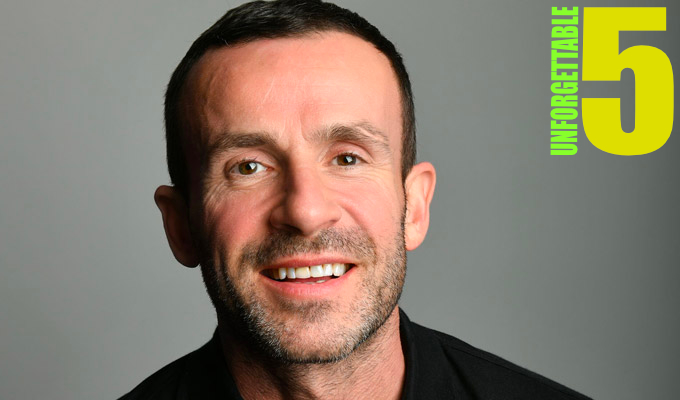 'Your accent makes me forget my husband...'
Scottish comedian Gary Meikle, whose fame blossomed when a rant about his daughter's eyebrows went viral in 2019, has just kicked off his new stand-up tour, Surreal about his experiences of being a single dad – becoming a father at the age of 17 – then a grandfather at just 39. Here he recalls some of his most memorable gigs.
---
First gig
It as at the Halt Bar in Glasgow in front of 17 people. They were told it was my first spot, but they didn't care. I got one laugh in five minutes but that one laugh was enough for me to become instantly hooked.
That was eight years ago in March and I've missed every family and friend social event since...
Best gig
My hometown show solo debut in front of just under 2,000 people at the Glasgow Royal Concert Hall. The 90 minutes flew by, but I can remember every second of it. The standing ovation at the end had me in tears
My worst gig
I'd only been going for around six months, and I'd been asked to help out with a gig at an army barracks (an instant red flag that I chose to ignore). By the time we arrived at 7pm they were already dancing on tables while being served pie and beans.
We 100 per cent interrupted their flow and during my 10 minute spot they just chatted and shouted amongst themselves - so no laughs on this occasion.
But when I came off the compere gave me a huge hug and said: 'Well done,' as most pro acts that had been going for years would have walked off after two minutes. So the fact I'd done my 10 minutes, earned me some stripes of my own!
Best heckler
A woman from London who shouted: 'I don't even know what you're saying, but keep talking that accent's making me forget husband.'
Least welcome post-show comment
It said with a look of disgust that never broke: 'Oh my god you're actually really small in real life that's really disappointing.'
She then walked away without getting the photo with me that she'd queued for.
• Gary Meikle is on tour until January. Click here for dates.
Published: 1 Sep 2021
What do you think?